Gamer Reviews
42042 Reviews
9.00
8.16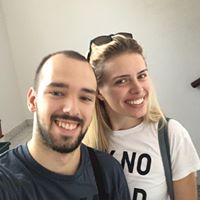 8.70
I bought this game for like 10 dollars,didnt even thinking about playing it,but one day i was like lets give it a try.After just few hours i was hooked. Story is fine,graphics are good,but gameplay is where this game shines. Taking camps and killing guards on many different ways is so fun. One of most fun games i have ever played,it just dont get boring.
Aggregate Gamer Reviews
8.00
Despite having a lot of flaws, Far Cry 4 is a lot of fun. Ubisoft has set up a massive sandbox full of stuff to do, and though getting between things can be a bit of a hassle and not all of the activities are great, the core of the game – its gunplay – is exceptional. ...It also has a compelling lead villain and a sharply-crafted nonlinear plot that suffers only for its focus on weaker characters.
8.60
Far Cry 4 will enchant you with its lush forests, scenic vistas, and hostile wildlife but it's the mission and combat variety that will keep you exploring. You're bound to have a few gameplay oddities manifest themselves as Kyrat is a complex, open-world with many moving parts, but load times are rather pleasant and the textures and lighting are impressive.
8.00
It's Far Cry 3 in new clothing. That isn't inherently such a terrible thing, of course, and there are enough tweaks to the overall package - however subtle they be - that there's more than enough reason for hopping in for another adventure.