Gamer Reviews
41960 Reviews
9.00
8.25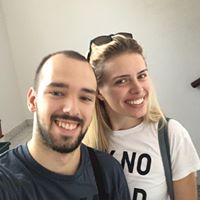 8.70
I bought this game for like 10 dollars,didnt even thinking about playing it,but one day i was like lets give it a try.After just few hours i was hooked. Story is fine,graphics are good,but gameplay is where this game shines. Taking camps and killing guards on many different ways is so fun. One of most fun games i have ever played,it just dont get boring.
Aggregate Gamer Reviews
7.00
Like the terrain if depicts, Far Cry 4 travels both high and low, representing the good, the bad, and ugly of video games all at once. It's awesome and messy and dumb and fun and annoying and gross and beautiful. Take any given adjective in your vocabulary, and chances are, it will in some way describe Far Cry 4.
8.00
Far Cry 4's lavish environment and solid shooting mechanics are stifled by a mediocre story-world that's a hair too serious and an iterative design that's a bit too obvious. Oddly, this is the type of open-world shooter, like Just Cause 2, that's better when you stop yourself from analyzing the game's components beyond the mechanics, which puts a reviewer like myself in a strange position.
8.60
Far Cry 4 will enchant you with its lush forests, scenic vistas, and hostile wildlife but it's the mission and combat variety that will keep you exploring. You're bound to have a few gameplay oddities manifest themselves as Kyrat is a complex, open-world with many moving parts, but load times are rather pleasant and the textures and lighting are impressive.