Gamer Reviews
46030 Reviews
8.97
NA
9.30
Probably the best Far Cry-game for me. Really gorgeous graphics and the gaming world is so beautiful and atmospheric. I also loved to hate the main villain, and I just simply loved the overall atmosphere and the excellent game mechanics in this game. When Ubisoft makes this class of games, I just keep on loving them, and wondering why so many people love to hate them...
It was a good game. Gameplay was super fun. World was created realistically. The wildlife and nature is what impressed me most and their interactions with each other. The small villages were so well done it almost feel like I am really in Nepal. I have visited Nepal so I knew what it really looks like. The scenery were killer. And the antagonist Pagan min was a very well created character. I personally don't like the Amita and Sabal, our friends in story and they were very poorly created characters. I loved different kind of weapons and how we can use them innovatively. The stealth was ok. Overall I loved the game and recommend to give it a try if you can. Most of my time in this game was spent on exploring different wildlife and scenery. And experimenting different weapons.
You can watch a scenery video in this link of my channel
https://youtu.be/UEV9-RXlQ1M
So at last I will say that this far cry game is good, not revolutionary though. Also it's very cheap nowadays so I will say if you can so just try it once. Multiplayer is trash now.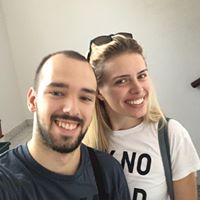 8.70
I bought this game for like 10 dollars,didnt even thinking about playing it,but one day i was like lets give it a try.After just few hours i was hooked. Story is fine,graphics are good,but gameplay is where this game shines. Taking camps and killing guards on many different ways is so fun. One of most fun games i have ever played,it just dont get boring.
Aggregate Gamer Reviews
8.00
And there can be no doubt. Far Cry 4 is a superb Skinner box, staving off monotony with constant upgrades, and it's so expertly crafted to appeal to baser instincts, so rewarding of you embracing them, that there's a strong chance you'll miss the broader point that all of what you're doing is utterly despotic. Like, say, a dictator might. A lot of games are about killing. Far Cry is about hunting. They're not the same thing, and it is as disquieting as it is enjoyable.
Far Cry 4 is Far Cry 3 dialled up to eleven, with more animals, activities, missions and abilities. And while throwing more stuff at the player isn't the perfect recipe for success, I was happy to play a richer, larger version of one of my favourite games in recent years.
8.00
Far Cry 4 is a good game, but the lack of any real significant improvements or advancements over its predecessor may be enough to turn some people away. The major difference here is the Himalayan setting, which looks absolutely stunning and is a joy to explore using the Far Cry mechanics. The dearth of motivational integrity in the narrative aside, Far Cry 4 is a game that will have players losing hours of their lives as they get lost in Kyrat, either by themselves or with a friend.