Gamer Reviews
46030 Reviews
8.97
NA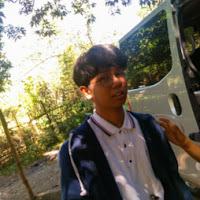 8.00
Far Cry 4 manage to work with it's combat variety (especially with co-op) and Gorgeous but still lands flat with it's not so rootable characters and disapointing story
5.00
9.30
Probably the best Far Cry-game for me. Really gorgeous graphics and the gaming world is so beautiful and atmospheric. I also loved to hate the main villain, and I just simply loved the overall atmosphere and the excellent game mechanics in this game. When Ubisoft makes this class of games, I just keep on loving them, and wondering why so many people love to hate them...
8.00
And there can be no doubt. Far Cry 4 is a superb Skinner box, staving off monotony with constant upgrades, and it's so expertly crafted to appeal to baser instincts, so rewarding of you embracing them, that there's a strong chance you'll miss the broader point that all of what you're doing is utterly despotic. Like, say, a dictator might. A lot of games are about killing. Far Cry is about hunting. They're not the same thing, and it is as disquieting as it is enjoyable.
Far Cry 4 is Far Cry 3 dialled up to eleven, with more animals, activities, missions and abilities. And while throwing more stuff at the player isn't the perfect recipe for success, I was happy to play a richer, larger version of one of my favourite games in recent years.
8.00
Far Cry 4 is a good game, but the lack of any real significant improvements or advancements over its predecessor may be enough to turn some people away. The major difference here is the Himalayan setting, which looks absolutely stunning and is a joy to explore using the Far Cry mechanics. The dearth of motivational integrity in the narrative aside, Far Cry 4 is a game that will have players losing hours of their lives as they get lost in Kyrat, either by themselves or with a friend.