PS4
Dragon Quest XI: Echoes of an Elusive Age
Gamer Reviews
3562 Reviews
9.23
NA
9.00
Best Dragon Quest for me!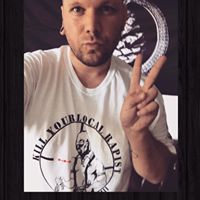 10.00
Wow... In days when everything is behind pay walls and paid DLC, Dragon Quest XI delivers an adventure beyond your expections. The graphics are clean and the music is fine, even tho the story might not be the best out there for non-hardcore dragon Quest fans, the game still delivers a TRUE turn-based JRPG with massive content to experiance. The game's twists and turns really wanted me to understand more about the serie, but at the end of the day i pretty much got everything explained to me. You dont need to play any other dragon Quest game to enjoy this one. Sure the game have some flaws and still i am giveing it a 10/10 score, But seriously the game make up to those flaws. A minor complain is that the Main character dosnt talk and dosnt have a voice, But its fine, everyone else around you talks. Every city feels full of life and there is something to explore in every corner. When you thing you've seen it all, the game countinue to give you more and more until you've been in this world for over 100 hours. If you like traditional JRPS. This is for you!
Best Jrpg on Ps4.
The First act is easy, but after the First ending the real game starts.
8.00
There are also elements to combat that could have been better implemented and modernized to strengthen the absorbing turn-based system. Regardless, Dragon Quest XI is still one of those 100 hour RPGs that deserve the attention. It may falter in some spots, but it shines brightly in others. There's no better time to get back into the slime-slaying business.
9.00
This isn't the game for everyone. Dragon Quest 11 is unabashedly a traditional JRPG. For some, the slower pacing and linear experience aren't going to be appealing. However, for those who have fallen in love with the genre, and grew up adoring Dragon Quest, Final Fantasy, and others, this game is the ultimate expression of the traditional JRPG.
9.00
There's even a neat little crafting system I didn't have room to mention, secrets to find, and of course hours and hours of post-game content. If you want to go on an adventure, and I mean a real adventure that tugs on your heartstrings, makes you smile, and yells puns at you constantly, do not sleep on Dragon Quest XI.