PS4
Dragon Ball Z: Kakarot
Gamer Reviews
1462 Reviews
9.43
8.75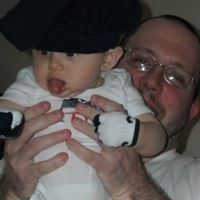 8.50
I have never had any interaction with Dragon Ball Z in the past. I've never been big into Anime and almost all of the games are Fighting games which I've never been a fan of. When I heard this was going to be an ARPG and tell the story from the beginning and fully for the most part, I decided to jump in. I'm glad I did. It is a good ARPG with cooking, collecting, and leveling as you would find in most ARPG's. I am surprised at how much I am enjoying the story and it is welcoming to newcomers. I would recommend it to newcomers and definitely to fans of the Dragon Ball Z Universe.
Aggregate Gamer Reviews
7.00
Dragon Ball Z: Kakarot is an intriguing entry in the ongoing Dragon Ball video game experiment. These games are pumped out as closely to annually as possible, but with HD game development being what it is, it's probably hard to justify playing loosey goosey with fighting games like before. Dragon Ball games, from Xenoverse to FighterZ and now Kakarot, are much more ambitious and distinct.
7.00
Dragon Ball Z: Kakarot is not the anime game to end all anime games. It's not going to convert any non-believers or onboard them into this decades-old classic universe. Even as someone who still re-watches DBZ, it can be grating at times ⁠— but the juice is mostly worth the squeeze.
7.00
Dragon Ball Z: Kakarot is a mixed bag. If you're a Dragon Ball fan, this game will offer so many nice moments and make you occasionally beam from ear to ear. But then during exploration and combat, things quickly become tedious. At full price, it's hard to recommend this game, but when it becomes affordable in a sale, it'll be hard for fans to resist.