PS4
Dragon Ball Z: Kakarot
Gamer Reviews
8656 Reviews
9.22
NA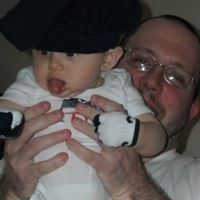 8.50
I have never had any interaction with Dragon Ball Z in the past. I've never been big into Anime and almost all of the games are Fighting games which I've never been a fan of. When I heard this was going to be an ARPG and tell the story from the beginning and fully for the most part, I decided to jump in. I'm glad I did. It is a good ARPG with cooking, collecting, and leveling as you would find in most ARPG's. I am surprised at how much I am enjoying the story and it is welcoming to newcomers. I would recommend it to newcomers and definitely to fans of the Dragon Ball Z Universe.
Aggregate Gamer Reviews
8.00
This game is aimed at a particular audience, and those who get a rush of nostalgia from seeing Goku and his friends duke it out with the universe's biggest baddies will love it. Others may need a proper introduction with the series before they soak up everything DBZ: Kakarot has to offer.
8.00
as i mentioned before, kakarot is a visual mixed bag. the environments look great, the battles usually look amazing, but the cut scenes veer from faithful to the show to dull and lifeless. it's still one of the better-looking dragon ball z games on the market by far, eclipsed mostly by the jaw-dropping dragon ball fighters, but the inconsistency can sometimes be frustrating.