PS4
Dragon Ball Z: Kakarot
Gamer Reviews
4148 Reviews
9.30
NA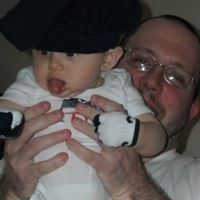 8.50
I have never had any interaction with Dragon Ball Z in the past. I've never been big into Anime and almost all of the games are Fighting games which I've never been a fan of. When I heard this was going to be an ARPG and tell the story from the beginning and fully for the most part, I decided to jump in. I'm glad I did. It is a good ARPG with cooking, collecting, and leveling as you would find in most ARPG's. I am surprised at how much I am enjoying the story and it is welcoming to newcomers. I would recommend it to newcomers and definitely to fans of the Dragon Ball Z Universe.
Aggregate Gamer Reviews
8.00
This game is aimed at a particular audience, and those who get a rush of nostalgia from seeing Goku and his friends duke it out with the universe's biggest baddies will love it. Others may need a proper introduction with the series before they soak up everything DBZ: Kakarot has to offer.
7.00
Dragon Ball Z: Kakarot's inconsistent quality holds it back from being a great Dragon Ball game, but ultimately, its high points do outweigh its problems -- especially if you're a fan. This is quite easily the most accurate retelling of Dragon Ball Z in a video game, and it's packed full of additional character moments and thoughtful little details.
7.00
Dragon Ball Z: Kakarot is not the anime game to end all anime games. It's not going to convert any non-believers or onboard them into this decades-old classic universe. Even as someone who still re-watches DBZ, it can be grating at times ⁠— but the juice is mostly worth the squeeze.