PS4
Dragon Age: Inquisition
Gamer Reviews
27966 Reviews
9.18
NA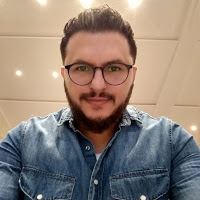 7.00
I expected more from the game...
9.40
A wonderful RPG, which I think is a bit generally underrated. This game has really everything: a great and intriguing story, a gorgeously presented world and interesting and versatile characters. And most importantly it has a lot of enormous dragons!
Aggregate Gamer Reviews
Dragon Age: Inquisition is the game that Dragon Age II should have been. Set in one of the most diverse and awe-inspiring game worlds in quite some time, Inquisition will have you searching every nook and cranny, spreading your influence as far as you can get it. Let down by a few bugs and some questionable design choices, it's still one of the year's best RPGs. Easily.
9.00
Set aside a good few weeks of your life, because the Inquisition takes no prisoners when it comes to your free time. An RPG that manages to successfully tie an engrossing, engaging narrative to a vast, explorable world, BioWare's fantasy epic is one of the studio's greatest achievements. With superb writing and rewarding gameplay, Dragon Age: Inquisition offers just about everything that you could want from a genre that's been sorely missed on the PS4.
9.50
Overall, Dragon Age: Inquisition is a great game that everyone should have in their collection. It's one of the best bangs for your buck out there in terms of how much time you will clock in on this one and also in quality. Fun, addictive and life consuming, Inquisition is one of the best games I've sat down with in some time. It's the perfect holiday gift for that special gamer in your life or, let's be serious here, for you.