Gamer Reviews
19076 Reviews
9.33
NA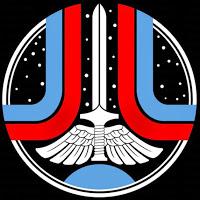 8.50
An intense and brutal surprise. Who would have thought that the "Doom" remake would be one of the best shooters around? It puts gameplay first, making you feel fast and ferocious, swapping guns, executing enemies, jumping to the left and right ... all while inundating you with savage heavy metal. A must play for fans of shooters.

9.00
Game is super addicting. The goriness in this game is so good. The killing animations are bloody and amazing. The story and voice acting is great. The story is great and fun to play. They added a giant arsenal of weapons to use against the demons of hell. Killing demons has never been more satisfying.
Aggregate Gamer Reviews
9.00
With Doom, id has delivered a highly polished, utterly shameless Hellbound hecatomb that confidently swaggers into the world with gaudy fervor. It's huge, it's preposterous, and it's absolutely bloody majestic. Just a shame about the Cyberdemon. For all his hype, he goes down like a chump.
8.00
Defying the odds, id Software has made DOOM not only a relevant series in 2016, but a great one. They've also managed to create three distinct modes that all have their own appeal and feel to them. It's an amazing package, and one that I'll continue to come back to.
9.00
The game has great pacing and has the option to replay the campaign levels with new weapons. The multiplayer, SnapMap editor, and unlockable classic levels are all welcome additions to the single-player campaign. Again, if you were thinking of a purchase but were just a bit unsure, rest assured you won't be disappointed.