Gamer Reviews
19090 Reviews
9.33
NA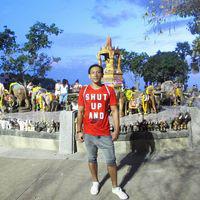 9.50
Here I am again with another SUPER LATE review. I finished the game a while back but recently came back to replay some of the missions and try to find all the secrets and collectibles. That's a solid proof that this game is really good. It's exhilarating to play and will keep you playing for hours on end to finish each mission and it gives a lot of value with replayability. Even if you have explored all the locations you can still play it again on a different difficulties or try to upgrade all your weapons.
Combat/shooting is one of the best out there. It's always satisfying to smash the skull of demons with your melee attack or cut them in half with the chainsaw and see the ammos and health packs fall down like confettis.
I tried to play the online multiplayer mode but it seems that the player base is really low. It took a long time to find a match so I just quit. They probably have moved on to Doom Eternal.
100% recommended for all PS4 players and I'll probably going to play Doom Eternals after I find all the collectibles and secrets in this game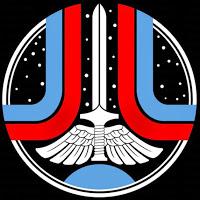 8.50
An intense and brutal surprise. Who would have thought that the "Doom" remake would be one of the best shooters around? It puts gameplay first, making you feel fast and ferocious, swapping guns, executing enemies, jumping to the left and right ... all while inundating you with savage heavy metal. A must play for fans of shooters.

9.00
Game is super addicting. The goriness in this game is so good. The killing animations are bloody and amazing. The story and voice acting is great. The story is great and fun to play. They added a giant arsenal of weapons to use against the demons of hell. Killing demons has never been more satisfying.
Aggregate Gamer Reviews
8.00
Doom is a game for first-person shooter fans, especially those who enjoyed classic games from id Software. It's clear that the developers prioritized gameplay above everything else and it shows. The game runs fantastically and I never experienced a frame-rate drop throughout the campaign or multiplayer. The objectives are tawdry and the story basic but what makes Doom so much fun is that it focuses on its strengths. Doom is a shooter fans dreams.
10.0
It ticks off every item on a list of things a modern Doom should have, including several items you didn't even know were on the list in the first place. They may not make shooters like this anymore, but the runaway success of this game serves as long overdue proof that they really should.
9.00
With Doom, id has delivered a highly polished, utterly shameless Hellbound hecatomb that confidently swaggers into the world with gaudy fervor. It's huge, it's preposterous, and it's absolutely bloody majestic. Just a shame about the Cyberdemon. For all his hype, he goes down like a chump.