PS4
DmC: Devil May Cry - Definitive Edition
Gamer Reviews
4878 Reviews
9.21
NA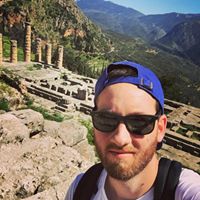 8.50
If you like beat them all, it's definetely a game to do.
I thought this new Dmc style was brilliant. The combat design is flowless : many weapons easy to use for an unstoppable killing spree.
I played it on PS3 and then on PS4, and I didn't really see a difference, I'm just glad they included the Virgile's DLC.
Aggregate Gamer Reviews
9.00
It may be another HD remake, but DmC does more than dust off and polish up an old title. In fact, it doesn't really improve its looks much beyond the resolution and frame rate, but rather gives players the tools to tailor the experience. This is a remake that's been created based on community's feedback, upping speed, increasing difficulty and moving items to keep player's on their toes, meaning there's plenty here to justify a return, especially at a budget price point.
8.90
DmC Devil May Cry: Definitive Edition brings the same great game to PlayStation 4 and Xbox One, along with a couple of tweaks to make it feel different for returning veterans. The sharper visuals, smooth 60-fps gameplay, and other features and enhancements gave me plenty of reasons to be happy about coming back, and to recommend that you pick it up for the first time.
8.00
With combat so fluid and well-implemented, my only real concern would be the same issues I've had with the game in the past, and others of its ilk. Instead of levels that flow along, with enemies to fight and kill, DmC repeatedly locks you in an arena-style fights, and these instances are often easy to telegraph. ...Now, this is Devil Mary Cry, not an open world sandbox, but I feel it could be a little less rail road and more flexible, but it's a minor concern, and there's plenty of game here in the decent length campaign.