PS4
Deus Ex: Mankind Divided
Gamer Reviews
11265 Reviews
8.40
NA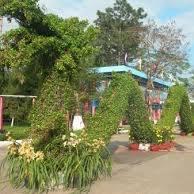 1.00
This game have a lot of mistske iam out this map in mission 15 . I cant play it countinute i dont know how to do fix this mistake dont buy and will this game it not good for you. You can play other game for example the last of us gta v metal gear soild 5 it good more than this game. It is very bad. Shit gameeeee!!!!!!!!!!!!!
Aggregate Gamer Reviews
7.00
Mankind Divided hasn't lost the soul of a Deus Ex game, but it doesn't hit the heights it's reaching for.
9.00
Mankind Divided is a stunning, intense experience that at no time failed to challenge me, mentally or skillfully. Both choices and method of progression carried a weight that forced me to evaluate the game as more than a series of button presses that lead to an inevitable finale. I didn't feel like I was playing a game that was built for me, rather I built the world that I faced at the end, and I had to live with that.
8.50
I'm left hoping that Deus Ex: Mankind Divided's developers have an aggressive post-launch plan to continue the game's story beyond its surprising endpoint. It's a mottled cherry dropped on top of a game that otherwise makes for subtly major evolutions of action-RPG spaces, and for a world as interesting as Deus Ex's, it would be a crime to leave it where it stands for another five years.