PS4
Detroit: Become Human
Gamer Reviews
17199 Reviews
9.41
NA 9.80
One of the best story game you can play while the outcome of the story is in your hands,
comes with many possible outcomes and endings
9.30
Detroit Become Human, was to me a great game that was very engaging and had some excellent moments in how it progressed. A large part of why this game is valued by individuals is it's choice-making mechanics which worked unexpectedly well. I was captivated by it and really did make me think and care for certain characters. I am Happy that it was a PS exclusive and delivered on quality similar to many other exclusives. I really loved playing and am sometimes surprised at how I don't hear about it as often as some other games.
Graphics: 9.6 (Really Captivating)
Gameplay: 9.2 (Engaging)
Story: 9.3 (Solid)
Narrative: 9.4 (Excellent Flow)
Mechanics: 9.4 (Original & Significant)
Action: 9.4 (Memorable)
Music: 9.4 (Great)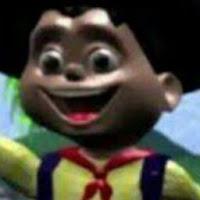 9.00
A really good and impactful plot, with some really good characters. Altough some characters could be better developed, it's still an excelent game.
9.00
Ultimately, then, Detroit: Become Human is a game with grand ideals, wonderful levels of polish, and tiny imperfections. It's an ambitious, wonderfully executed piece of storytelling, and one of the most interesting games of this generation. It will split opinion, and give birth to a litany of opinion pieces - some deep and thoughtful, others half-baked and sensationalist.
7.50
Detroit: Become Human offers a lot of narrative choices and the ability to personalize the story to your desires. The diverse cast, excellent voice-acting, and fantastic soundtrack help immerse the player into an actual Android Revolution where you decide the fate of this species. It's unfortunate that the gameplay and movement issues hold back much of the Detroit: Become Human's synergy.