PS4
Detroit: Become Human
Gamer Reviews
17161 Reviews
9.41
NA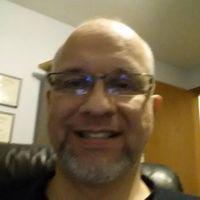 10.00
I think this is a very good game. It has a good story featuring three main characters that you get to play as. The game covers very serious social issues that still face our country today. The game causes emotion- maybe not as much as Heavy Rain- but emotion nonetheless. I like how your decisions impact the game- especially the ending. I've had all main characters live, but I had one time when Conner's partner Hank killed himself- Thanks David Cage! Overall, a very good game worth playing, and I've played it through 3 times. Highly recommended!

8.50
The story was great even though it had its moments that were a little slow for me. The last few chapters however picked up immensely and with the choices I made, definitely tugged on the heart strings. Graphics were stunning.

9.60
One of the best story driven games ever.
9.00
Detroit: Become Human is the peak of Quantic Dream. It's a culmination of everything the studio has learned by putting an authentic, intimate story that builds gradually into a story of grand proportions while combining fun and engaging gameplay that helps pad out the story. David Cage manages to juggle three different arcs while connecting them and keeping a sense of thematic consistency throughout the game.
8.00
Detroit: Become Human may not offer much to players who don't like this style of game, but fans of David Cage's work should know that Detroit is definitely one of the better stories he's crafted so far. It's far better than Beyond: Two Souls, and while it may not be as innovative as Heavy Rain, it's still a pretty fun ride and its incredible visuals and interesting story definitely make it worth checking out.
8.00
Detroit: Become Human has a thrilling story experience, and figuring out what choices make the plot that's right for you is most of the fun. However, some annoying control mechanics crossed with awkward camera functionality, and performance issues stop Detroit: Become Human from reaching greatness.