PS4
Demon Slayer: Kimetsu no Yaiba - Hinokami Keppuutan
NA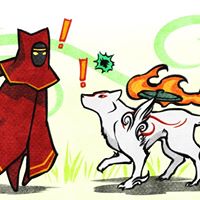 7.00
As someone who played the Storm series until recently, the game definitely has similarities on the surface in more ways than one, but that's about it. The combat is great, far better than the Storm series just for not having projectiles, items, and substitution. Parrying an attack is far more satisfying.
However, the roster is quite small, even with the DLC that's going to be coming out. Also, some characters (like Hinokami Tanjiro and the Academy characters) shouldn't be taking up separate character slots, and should have taken a hint from the Storm series on that notion (ie; Chidori True Spear Sasuke and Kirin Sasuke). The story mode looked beautiful, but that's all it had going for it. Some segments felt like hallway simulators that could have literally been a cutscene rather than teasing you with a short burst of walking/running. I honestly wish the story could have branched out passed the anime and come up with some original stuff, but the only original thing was the ending dream fight between Tanjiro and Rengoku, which was fantastic.
One other small problem I have is the lack of battle customization outside of online multiplayer, especially compared to the Storm series. You are unable to choose 1v2 CPU matches in offline play, and Practice mode settings lack depth.
Overall, I wish the game took more risks, maybe even allow you to change certain events of the story (like saving Rengoku instead of him dying to Akaza) like other fighting games have done (DBZ for example). Following the source material to a T makes for a boring experience and a meh roster for a fighting game. I also wish the roster was a tad bigger without having to rely on the same characters, just with different clothes/lines/ultimates, and that there were more locations to fight in (why can't we fight in the locales that we do for demon missions?).
Anyways, I'd reccomend getting the game if you're a fan of the show or you want some fun combat similar yet very different to the Storm series, just make sure there is a sale first.
Aggregate Gamer Reviews
7.00
Demon Slayer: Kimetsu no Yaiba – The Hinokami Chronicles is a wonderful retelling of the already excellent Demon Slayer anime, even if its inconsistent story mode isn't as much fun to play as its cutscenes are to watch. Still, it's an impressive arena fighter where it counts, with combat that deftly balances depth and accessibility, but a disappointingly small roster also holds its multiplayer back from being truly great at launch.
4.00
The anime's premise and potential could have been largely utilized in this game, without it seeming like another copy-paste of CyberConnect2's most popular franchise. As not even the font style and layout were spared from the obvious replication, it may not hit the mark with a new generation of those presently following the genre.
6.50
Demon Slayer: Kimetsu no Yaiba – The Hinokami Chronicles is another decent brawler adaptation that sort of asks you to already have a bit of background on the source material to truly enjoy it. In that sense, it joins a very crowded space of many other anime games before it, and many of you out there know where you stand on these.