Gamer Reviews
4020 Reviews
9.55
8.62
I hate and I love this game at the same time.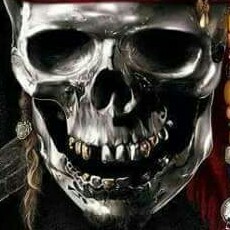 9.10
Playing this game is an extremely strange experience, you basically walk and do delivery's, Sam Porter Bridges (played by Norman Reedus) the main character, work as a postman in a post apocalyptic world, the humanity is shattered and is you duty to recover this wounded country, the gameplay is regained to it's maximum, the walking as so mano interferences, the cargo position um you back it's an example, this game want you time and attention, always wanting more difficult and longer journeys for you to complete.

6.00
some interesting ideas but constantly delivering back and forth for 59.99 is the reason for a low score.
Aggregate Gamer Reviews
Like any genre-pushing work of art, Death Stranding is sure to be divisive. That said, the unflinching vision of its director is a breath of fresh air in an industry increasingly unwilling to swing for the fences.
7.00
Try as it might, Death Stranding's story doesn't shore up its faults. It's the normal Kojima mix of twists-and-turns, tropes, and overbearing themes, but at least I like that it explores real-world topics like the theory of multiple dimensions and key events in the history of the planet's biodiversity. Like Sam himself, I often wasn't sure why I kept going in Death Stranding. Maybe there was a little bit of pride in another task checked off the list, another job done. Unfortunately, this added up to little reward in the end.
If you can work through its frustrating parts and look past its plot failings, there's something wonderful here, but many will come away disappointed if their expectations aren't in check.