Gamer Reviews
8127 Reviews
9.25
7.73
boring gameplay and a bad dump story
Death Stranding is no doubt an anomaly in the gaming industry. It sent reputable game reviewers at a divide on their criticisms and praises. It's 2019's most polarizing game and Hideo Kojima is pretty chill with that.
Personally, I think Death Stranding is a religious experience. It's a one of a kind journey with Kojima's unfiltered writing. Every second I spent on this game was worth it, from walking past treacherous terrain to carrying a truckload of packages I need to deliver to the Elder. It's a therapeutic adventure disguised as a videogame.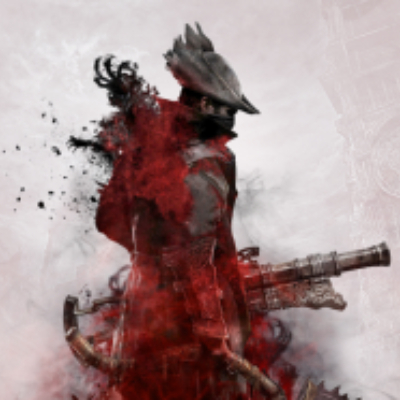 8.00
Death Stranding is without a doubt the most divisive game released in 2019. But, will it satisfy fans of Kojima's previous work? That is the question i'll try to answer with this review.
Death Stranding is like Kojima's previous games very weird. It constantly throws new concepts at the player, resulting in a sometimes confusing main plot. This means that players will have to invest themselves in the lore in order for everything to make sense once the credits roll. Luckily, the game provides the players with a collection of interviews with ingame characters, explaining the deep lore of the game. Death Stranding features a cast of well-known actors, like Norman Reedus and Mads Mikkelsen. While it's great to see the gaming media being noticed by actors normally only seen in movies, the game does little to change the appereance of the game, resulting in the main character Sam losing his identity, and "thus becomming" Norman Reedus instead. Ths is probably the story's biggest problem. If you manage to ignore this, there is actually an amazing story underneath, and a very emotional at that. The game has a strong message of being nice to others. It's just sad that the story is so badly paced with almost nothing happening in the entire midpoint of the game.
As you probably already know if you've been active in the gaming media, Death Stranding has been accused of being a "walking simulator". This is sadly true. While the unique online aspect of the game manages to motivate the player to continue on, the gameplay still becomes a bit boring in the end. This is why I find it weird that the game actually is very addicting, and I would often play for hours without being able to stop. The term "just one more game" was replaced by "just one more delivery". I loved contributing to the online environment of the game by building structures such as roads and power generators for other players to interact with.
Graphically, the game is one of the most stunning games on the market. Kojima Productions borrowed the Decima Engine from Guerilla Games, and this was a great choice. The faces are the most detailed i've ever seen in a video game, with even small things such as tears looking extremely high quality. The enviroments are also incredibly beautiful, and it just bugs me that the game doesn't have a photo mode feature, as I would often stop just to enjoy the scenery. The soundtrack is also as good, and even though it wasn't really my style of music, I still go back to listen to it sometimes.
I give Death Stranding an 8/10. If you're looking for a game with a thought-provoking story and unique ideas, Death Stranding is for you. However if you're looking for fast-paced fun, don't even think about buying it.
9.00
Part of me thinks that this may end up being Kojima's most divisive game, that you'll either love it or hate it because it's such a stark departure from his popular works. What it isn't likely to do is change your already pre-defined notions and attitude towards the author. If Hideo Kojima's non-conventional storytelling, flair for the cinematic, and fourth-wall-breaking silliness gets you out of bed every morning, then Death Stranding is going to appease, surprise, and maybe even delight.
7.00
Try as it might, Death Stranding's story doesn't shore up its faults. It's the normal Kojima mix of twists-and-turns, tropes, and overbearing themes, but at least I like that it explores real-world topics like the theory of multiple dimensions and key events in the history of the planet's biodiversity. Like Sam himself, I often wasn't sure why I kept going in Death Stranding. Maybe there was a little bit of pride in another task checked off the list, another job done. Unfortunately, this added up to little reward in the end.
4.00
Death Stranding is just not a fun game, and that's something that even its biggest fans have openly admitted to. Some seem to think that Death Stranding not being fun is actually one of its stronger characteristics, but as former Nintendo of America president Reggie Fils-Aime once famously asked, "If it's not fun, why bother?" Death Stranding still has enough shining moments that it's not a complete failure, but we imagine there will be many players who reach the end credits and feel like they've just wasted a huge chunk of their time.