Gamer Reviews
17280 Reviews
9.03
NA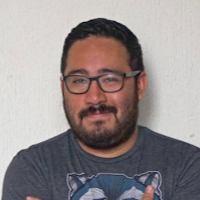 9.70
Me encanta el ambiente onírico que maneja y la agresiva distopía sci-fi en la ocurren los sucesos. El soundtrack esta meticulosamente elegido para hacer sentir cosas acorde a lo que esta pasando, Kojima vuelve a crear un excelente juego muy disfrutable y disruptivo a lo que había venido haciendo. Excelente como videojuego y como película interactiva, la trama es cautivamente y los elementos narrativos muy bien construidos, los personajes son entrañables y los antagonistas bastante bien dibujados multidimensionales.
Las gráficas son deslumbrantes para poder perderte en los paisajes y disfrutar del paraje, las cinemáticas son geniales y el diseño de personajes muy acorde a Kojima y se ven los tintes de Del Toro salpicando todo el juego en el mejor de los sentidos. Apuntado totalmente a la version extendida A.K.A. "Director's Cut"
9.50
One of my favorite games out there. The story is great and very interesting. You're always discovering something more and you just have to keep playing to discover the next thing about this unique world. The gameplay is good, although this is technically a walking simulator since you have to travel a lot on foot, but I don't mind - I think it was great since I got to enjoy the insane scenery and graphics.
8.40
I'd like to begin saying that you should know what kind of game is before playing it. I watched a few reviews and decided to give it a chance. It's the most different type of game I played in my life. You are a delivery man traveling across America, that's all I will say about the story which is the best part of the game, if you can finish it I think you would enjoy it, it's again, different. Gameplay wise, this is where people were divided, many like it, others hate it, you deliver orders and craft resources and buildings to get to your destination, at the beginning it's fun but it's the whole game and it's a long one, you' ll be doing it again, and again, and again. There's a few fights here and there agains humans and ghost-like creatures which is fun, actually, but it's not the main game. Graphics are very good and the music, I loved it, specially the bb's theme. The sense of accomplishment of the last delivery is incredible. Other thing I liked about the game is that you interact indirectly with other players, contributing to create buildings which are used in their game and our game but we never see each other, you must play it online though. My advice is to give it a try.
6.00
Death Stranding is an ambitious game, but it's also one that's self-indulgent and overwrought. With better pacing and the excising of some of its less flattering content and features, Death Stranding could have been something special. As it is, however, it's just a slog that ultimately turns around and spits in your face.
8.80
Death Stranding is not for everyone. This isn't the first game that asks players to push through and grind. Ask anyone who's played Sekiro: Shadows Die Twice. But that game asks you to fight through chaos and fury. Death Stranding asks you to embrace the process of work and the journey, trusting that you'll feel rewarded at the end. For my part, I did. If you think of a Kojima game as an event, then you should know what you're signing up for. That's the best way to enjoy it.
8.00
Death Stranding is not the overly-strange inaccessible walled garden the marketing has made it out to be. It's weird, don't get me wrong! But anyone with a surface-level understanding of surrealism in art should be able to acclimate to what is essentially a playable Hollywood production.