Gamer Reviews
16803 Reviews
9.02
NA
8.40
I'd like to begin saying that you should know what kind of game is before playing it. I watched a few reviews and decided to give it a chance. It's the most different type of game I played in my life. You are a delivery man traveling across America, that's all I will say about the story which is the best part of the game, if you can finish it I think you would enjoy it, it's again, different. Gameplay wise, this is where people were divided, many like it, others hate it, you deliver orders and craft resources and buildings to get to your destination, at the beginning it's fun but it's the whole game and it's a long one, you' ll be doing it again, and again, and again. There's a few fights here and there agains humans and ghost-like creatures which is fun, actually, but it's not the main game. Graphics are very good and the music, I loved it, specially the bb's theme. The sense of accomplishment of the last delivery is incredible. Other thing I liked about the game is that you interact indirectly with other players, contributing to create buildings which are used in their game and our game but we never see each other, you must play it online though. My advice is to give it a try.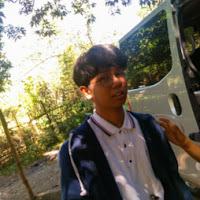 7.50
Death Starnding Have a rough start with its simulation gameplay, but after 40 hrs, it pays off with the satisfying conclusion but still may divide players from it
Almost a masterpiece. Amazing exploration. Wished it had provided even more options to upgrade and expand late game. Sometimes the over the top story gets in the way.
9.50
It's brilliantly unique in its design and implementation of online elements. Even if it's got a few places where it stumbles, Death Stranding firmly holds down R2 and L2 to regain its balance and deliver an unmatched experience.
If you can work through its frustrating parts and look past its plot failings, there's something wonderful here, but many will come away disappointed if their expectations aren't in check.
8.00
Death Stranding might not go down as my favorite game ever made by Hideo Kojima, but it's very likely his most inventive and unique to date, which says a lot. If video games as a medium are ever going to progress past where they are right now, we need more games like Death Stranding that are going to take chances and try out new ideas. Not everything that Death Stranding sets out to accomplish works, but it stands firm in its vision all the same and as such, is worthy of admiration.