Gamer Reviews
32194 Reviews
9.15
NA
7.00
I want to begin with the good, the best thing about the game is killing the hordes, it's challenging but entertaining, I didn't killed them all though. Next, the story, it isn't unique or anything but it makes you want to know more, It has a secret ending after credits that is very interesting. And last, the mechanics, it's so fun to discharge your ammo agains the enemies. Now the not so great, first, it starts slow and is a long ass game, is an open world that makes you do a ton of repetitive stuff like clear camps, rescue people, find and deliver things. Second, the graphics aren't so great, after playing the last of us 2 you feel like you are playing a not so good version. Third, the crafting mechanics, again reminds me of a sub version of TLOU 2. If you like open worlds and want to experience killing hordes of freakers (zombies) play it, otherwise I wouldn't recommend it, there are so much stuff that you could play before this game.

9.00
I loved the game so much that i went for the platinum trophy. I also like how you can get better weapons, and bike upgrades which helps getting around much smoother.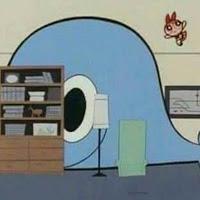 8.00
Piola, en general me gusto. La mejor parte cuando se murio el feo conchetumare de Skizzo.
8.40
Days Gone puts Bend Studio once again on the map of all PlayStation gamers after many years of oblivion. While it doesn't deliver any meaningful innovations in terms of open world and gameplay mechanics, it's a fun game that sports gorgeous graphics and a surprisingly great story/cast of characters, easily paving the way for a sequel to the stories of Deacon 'the Drifter' St. John.
8.00
The game does hit a few snags with its gunplay, bike maintenance and performance issues, but overall it comes together well. There's no denying that Days Gone borrows heavily, perhaps too much, from other games, but Bend Studios manages to weave all the components together into a compelling product. There are a few bumps in the road, but Days Gone is still worth the ride.
6.00
Days Gone ups the open world survival ante but doesn't have enough cash to pay for the rest of the rounds of betting, making it one of the weirdest AAA releases in recent memory. If enough people buy it, its stronger moments will likely be immortalized in YouTube videos for years to come. Yet, most people will probably remember it as the open world zombie game that didn't bring much mechanically to the table. With some tweaks to the pacing, it could have reconciled its warm, frank look at humanity and been something special.