PS4
Dark Souls Remastered
Gamer Reviews
5439 Reviews
9.38
NA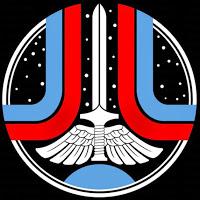 8.50
This is one of the most influential video games of the 20-tens. It's macabre, chilling, ghastly, and very challenging. The combat is visceral and brutal ... and sometimes painfully plodding. Every move counts; there are no trash enemies. When you die, it sucks, when you succeed, you revel. Its filled with secrets and obtuse lore, and countless weapons for your experimentation. You can truly sculpt your character's stats, taking on the game however you prefer. It's not perfect though; it's old fashioned and clunky in many respects. The weapon and armor leveling system is unforgiving and grindy, and it's likely you'll just stick with your trusty long sword instead of investing time and resources into whatever new shiny trophy you picked up after killing a boss. If you're at all interested in action-RPGs, you must play Dark Souls--though I'd start with DS3 first.
Aggregate Gamer Reviews
9.00
The feeling of zoning into Firelink Shrine is just as special the 100th time as it is the first, and the open-ended nature of the world is just as fresh. Sometimes needlessly so, From Software has packed so much into Dark Souls that I'm finding new items or experimenting with strategies I've never seen before -- a testament to the longevity of this particular entry, and a more than justified remaster.
8.00
It's been seven years since Dark Souls was released, and I'm surprised it's taken me this long to get an understanding and appreciation of the series. For those who are already fans of the series, Dark Souls Remastered is just a polished version of an already great game, but for me, it was a bit more special. With the technical issues eliminated, Dark Souls can shine and is a much more satisfying experience.
9.00
Dark Souls Remastered does a fair job of bringing the brutal but fair essence of the original Dark Souls up to the standards of current-generation consoles, including running an almost locked 60 frames per second and the option to play at 4K resolution. A few muddy textures and some slowdown in the most intense and fiery moments are noticeable, but still a vast improvement.