Gamer Reviews
26759 Reviews
9.43
NA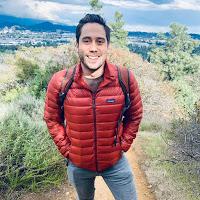 9.40
What is there to say about Dark Souls? You'll either love or hate it, but often a mix of both. I was still a relative newcomer to the Souls series when I jumped into this one (beat and loved Bloodborne, put about 30ish hours into DS1 so far) but after a few hours in, I got hooked. And now after putting 200+ hours in I can say it's probably my favorite of the Souls games I've played.
It's world design isn't as intricately connected as DS1 and it's combat isn't quite as smooth and stylish as Bloodborne, but it took enough from both of those worlds to make a very expansive and satisfying Souls and overall RPG experience. The areas I find it excels beyond the others is its amazing array of epic and unique bosses, and it's endless amount of customization it offers through its hundreds of weapons/armor/spells to experiment with. As a lover of deep RPG a mechanics (Divinity 2 & The Witcher are some of my favorites), this truly scratches that itch. The build options are just limitless, and the exploration is as fantastic as expected. After I beat the main game I immediately jumped into the DLC and had a great time playing through those too. This game is just full of secrets you want to uncover, whether it's an awesome new weapon, a wild new boss, or even a bit more lore to wrap you deeper into the story and world.
As for the difficulty, yeah it's still gonna wreck you plenty. Lots of fast and aggressive enemies, a handful of obnoxiously frustrating areas, and a few bosses that are almost guaranteed to cause some rage quitting. I find it harder than Bloodborne as your character doesn't have quite the speed or agility needed for some of the more aggressive enemies, but in some ways I've found it easier than Dark Souls 1, as the level design and quality of life upgrades make it a little more forgiving and approachable. Overall it felt pretty balanced, with enough great bosses and interesting areas to keep you engaged through the end.
I could go on forever about this game but I'll end it there. For someone newer to the Souls genre, I think it's a great place to start. Not as aggressive as Bloodborne, but a little more streamlined and smoother than Dark Souls 1 (from my somewhat limited experience). It definitely did a great job of finally making me a true fanboy of the Souls genre.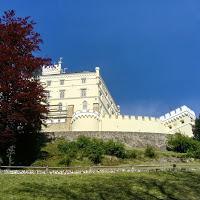 9.80
I haven't nierlly finnished it yeat, but its stil very fun and very hard, but far ans satisfaniy.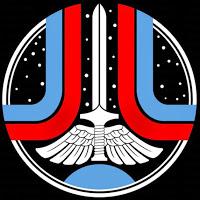 8.50
Probably the best game in the "Souls" series to date, "Dark Souls 3" does basically everything right. The world is huge and weird and ghastly; the combat is intense, brutal, and satisfying; the gameplay and mechanics highly refined and customizable. It's the complete Souls experience; a must-play for action fans willing to test their skills against some of the toughest enemies in video games.
9.50
Weapon arts allow stylish and versatile new moves without tarnishing the purity of the combat system. Lothric's awe-inspiring locations provide visually stunning arenas for rigorous exploration and fierce face-offs with hosts of deadly enemies and even deadlier bosses. While not all the risky changes land as neatly as others, Dark Souls 3 is a powerful journey and the sequel the series truly deserves.
9.00
Devout followers of the Souls series will immediately discover that Dark Souls III is in many respects more of the same, and the majority of them couldn't be happier with that judgment.
8.00
Thankfully, the console versions fare much better in terms of stability. On PS4, it runs at least as smooth as Bloodborne did and with much faster load times (with the trade-off of occasionally slow-loading textures.) On Xbox One, Dark Souls III runs at a noticeably choppier frame rate and a slightly lower resolution than the PS4 build, but it's still very a playable and stable and solid port of the game.