PS4
Dark Souls II: Scholar of the First Sin
Gamer Reviews
15235 Reviews
9.26
NA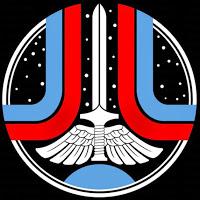 7.00
Gothic, ghastly, and grisly, Dark Souls 2 is as evocative and weird and brutal as any other entries in the series, but is noticeably less deep. It takes two steps forward, and one step back, innovating here and there but ultimately feeling less rewarding than its siblings. A solid play for Souls fans, but not the best place for newcomers to start.
Aggregate Gamer Reviews
9.00
Overall, Scholar of the First Sin is a fantastic upgrade and worth the purchase if you never had the chance to play Dark Souls 2 on PC or current gen consoles. Even if you did play through it before, the DLC alone is worth checking out. The visual upgrades are rather stunning if you haven't played on PC, and the new enemy positions offer veteran players a nice surprise.
For newcomers Dark Souls II: Scholar of the First Sin is a superb package, with the wonderful DLC thrown in and the visuals at the best they have ever been. However, it's also tough going thanks to the remixed enemy placements and new random encounters. For veterans this is a welcome return to Drangleic but not one that is mandatory, as the changes feel all too insubstantial at times. So while Scholar of the First Sin is the definitive package, it isn't one that is required for repeat visitors.
9.00
It's the best version of one of last year's best games and runs beautifully on new-gen. Worth buying, especially if you've never played DS2 before.