PS4
Dark Souls II: Scholar of the First Sin
Gamer Reviews
15223 Reviews
9.26
NA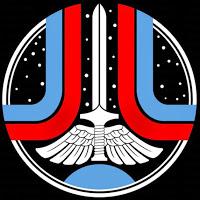 7.00
Gothic, ghastly, and grisly, Dark Souls 2 is as evocative and weird and brutal as any other entries in the series, but is noticeably less deep. It takes two steps forward, and one step back, innovating here and there but ultimately feeling less rewarding than its siblings. A solid play for Souls fans, but not the best place for newcomers to start.
Aggregate Gamer Reviews
9.00
Overall, Scholar of the First Sin is a fantastic upgrade and worth the purchase if you never had the chance to play Dark Souls 2 on PC or current gen consoles. Even if you did play through it before, the DLC alone is worth checking out. The visual upgrades are rather stunning if you haven't played on PC, and the new enemy positions offer veteran players a nice surprise.
9.00
Its greatest spectacles are the ones that will kill you the fastest. It will taunt. It will demoralize. And yet, it has never done a better job than now of beckoning you on than in Scholar of the First Sin. ...That's a feeling that few games offer and few even should. And yet, the exultation of hard-earned victory here, of saying "What's next" with all the fear, fascination, and excitement of any good, bloody fight, has more joys than most, and even though the game is won, I find myself itching to go back.
8.00
On the face of it, Dark Souls II: Scholar Of The First Sin isn't all that impressive when compared to other remasters. Visually, it's a step up, but it's not a current gen eye-melter, and if you've played the DLC already, you'd be forgiven for thinking there's little reason to get this. However, the improved visuals, much smoother frame rate, all the DLC, and the remixed enemies and items make for a great, if subtle remaster, and if you're a hardened Souls fan, or you've yet to play the game, this is essential.