Gamer Reviews
21841 Reviews
7.55
NA

7.00
I first tried this on PS4 and it was unplayable. Then I tried on PS5 and it was better- still a few crashes- but better overall. The story is the best part of the game- although I didn't care for the ending I got- didn't seem to go with the rest of the game. I liked the gameplay pretty well. I only played the main story and one or two side missions- and I finished in about 12-13 hours or so. Still think the graphics weren't great on PS5, and the world seems barren in terms of number of people and cars. I used the mantis blades the most in terms of weapons and they're pretty unbeatable. Overall I'd recommend it for at least one playthrough on next gen consoles or high-end PCs- not on PS4 or Xbox One.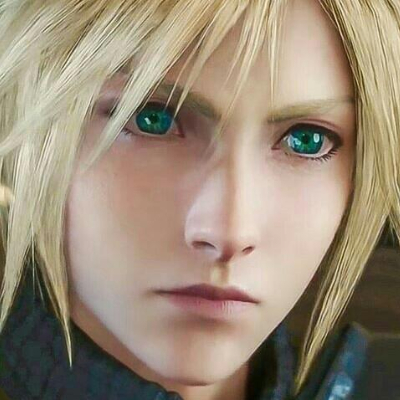 9.40
This is a review for the PS4 Pro version of the game.
Cyberpunk 2077 was one of the most anticipated games for quite a while. Some people were upset with the game's performance on the base version of the consoles, but what about me on the PS4 Pro? Well, I expected much worse to be honest, but still, it doesn't run as it should.
So, let's start with the story, which is fantastic in my opinion.
I only did 1 ending though, so I'm gonna go back to make different decisions and witness some of the other endings.
The characters are great overall! I liked V more than I expected.
The gameplay is really fun and varied, although it's buggy at times.
The world is incredible! Night City is undoubtedly one of my favourite places in a videogame!
Most of the quests are awesome, just like in The Witcher.
The visuals are very beautiful and the music is very cool and fitting.
Unfortunately for the game though, there are technical problems. From texture pop up, to FPS drops, audiovisual issues, glitches and even some crashes.
The RPG elements - while really good for the most part - are a little bit underwhelming (customization & dialogue options) and lastly, the wanting system is just a joke.
Pros:
+ Amazing story
+ Very fun gameplay
+ Really good characters
+ Superb quest design
+ Deep RPG elements
+ Night City rocks
Cons:
- Technical/audiovisual issues
- Underwhelming customization & dialogue options
- Wanting system
Narrative: 9/10
Gameplay: 8/10
Content: 9/10
Characters: 8/10
Music: 9/10
Graphics/Audio: 8/10
Cyberpunk 2077 is 100% a CD Projekt Red game, it's a fantastic Western RPG that even surpasses The Witcher 3: Wild Hunt in some certain aspects.
Despite the unfortunate launch and some broken promises, with Cyberpunk 2077, CD Projekt Red proved to me once again that they are at the top of their game.
9.00
Great Game! Runs perfect on my PS4 Pro. Interesting Storyline including tons of Sidequests and a big Open World (City).
6.00
Journey in now, and there's a good chance that Cyberpunk 2077 will leave behind a sour taste. Night City and a well-realized cast of characters may help with some of the disappointment, but Cyberpunk 2077 still needs some time in the oven.
A lack of focus, vague combat, and some truly befuddling performance issues hamper the still competent, and often enjoyable, detective sim that the best parts of Cyberpunk 2077 want to be.
5.00
While the PC version faces criticism for various issues and praise for others, the PS4 version of Cyberpunk 2077 feels and looks like a whole different game that simply needed a lot more time.