PS4
Crash Team Racing Nitro-Fueled
Gamer Reviews
8870 Reviews
8.95
NA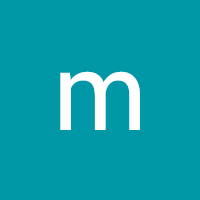 8.90
Great game for time killing or hanging out with your friends.
Had a LOT of fun playing

3.00
playing is enjoyable but if you dont finish race 1st you cant progress. i though this game looks like lego racers.
Aggregate Gamer Reviews
8.00
Simply put: This is a remaster done right. Nitro-Fueled maintains the spirit and rock-solid foundations of a childhood favorite while building on it and modernizing it where necessary--even if the handling might take a bit of getting used to. Adventure mode's classic variant feels a little tough, but your first race on Roo's Tubes or Sewer Speedway will bring a nostalgic grin to your face regardless. When the nostalgia fades, Crash Team Racing Nitro-Fueled remains fun and engaging enough to keep you racing on with a smile on your face for much longer yet. It's good to have Crash back.
8.00
Gorgeous visuals and expressive animation would have given it the veneer of a Crash game, but it's the game's accessible yet deep racing mechanics that show it's truly Crash under the hood. And having both the look and feel of a Crash Team Racing game is why Nitro-Fueled deserves a gold medal.
If you already hold the original CTR in high regard, then you'll see Crash Team Racing: Nitro-Fueled for what it is – a gorgeous and lovingly made update that serves as a welcome reminder of when Crash was the kart racing king.