Gamer Reviews
5156 Reviews
8.21
NA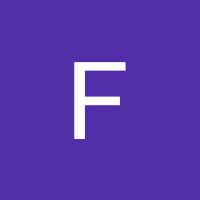 10.00
To good to be true, its a game a lot of people underrate by multiplayer. But the career is like butter and cheese. Honestly, I don't think there is a problem with the guns in multiplayer. Its me and my brothers most favorite game.
Aggregate Gamer Reviews
4.20
Call of Duty: Ghosts is not a revolution, or even an evolution, for the Call of Duty series. It brings nothing new of value to the table, and while the multiplayer is fun and the single player has a few fun moments, there is nothing on offer here that hasn't been done in the previous games. ...Here's the bottom line: unless you are a hardcore Call of Duty fan who just has to have the latest game, don't buy Ghosts.
8.00
From an exuberant campaign full of spectacle and variety to the way Extinction's unpredictable aliens force you to use those targeting skills in entirely new ways, Ghosts strikes an excellent balance between the familiar and the novel. This is a game that's keenly aware of the series' strengths, but doesn't find itself beholden to them. No matter what standard you apply, Call of Duty: Ghosts is a terrific first-person shooter.
8.00
There's a lot of highly polished content in Ghosts, and although it's disappointing to see that it doesn't truly embrace next-gen possibilities.... And yet Ghosts' multiplayer has seen wholesale changes that put most annual sports titles to shame, and the result is arresting and noob-friendly, if not revolutionary. ...It should be running on a next-gen engine, but a rich solo campaign and irresistible online component saves Ghosts from losing relevance on PS4.