PS4
Castlevania Requiem: Symphony of the Night & Rondo of Blood
Gamer Reviews
4049 Reviews
9.43
NA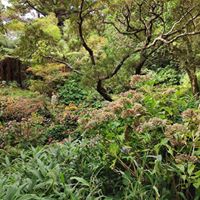 9.20
Just finished SotN for the first time. Really strong game which lived up to the prestige, for me at least.
There were some signs of aging, inventory issues in particular. Platforming and exploring lose some of their luster in the 2nd phase of the game.
Besides that, the game was extremely engrossing. Vibe & atmosphere were on point, every discovery was rewarded and every area was filled with unique monsters and bosses - such a fun haunted house of horrors. Music was stellar, locked me into the world and gave every section its own charm.
The combat was more compelling that I thought it would be. Its in & out battle for spacing was exciting and enemy attack patterns were on the regular switch up. If the basics of combat grew stale, the spells and unique weapon abilities allowed for another level to mess around with. Then the bonus of familiars! And even more game content I haven't even touched! Super generous game.
Overall, suprised by how much I enjoyed it. There are some more minor gripes, but theres much more to praise if for. Easy to see why it left such a mark on the industry, well worth a look. This game would have blown my little mind if I'd played it back at release. Strong 9/10.
Will start Rondo of Blood at some point, but ill leave the score based on SotN, regardless.
Aggregate Gamer Reviews
7.00
Castlevania Requiem: Symphony of the Night & Rondo of Blood offers two of the best experiences from the long-running Castlevania series in one convenient package. While both games still hold up extremely well, the collection as a whole doesn't introduce anything new to fans, making it feel like nothing more than a slapped together port. Still, both titles are worth the time of fans and newcomers.
Castlevania Requiem overcomes its lack of extra features by providing PS4 owners with arguably the two best Castlevania games. Both games have definitely managed to stand the test of time in terms of gameplay, and are still a blast to play. In an age where metroidvanias are released nearly on a weekly basis, being able to play the game that defined the genre is fantastic, as well as being able to to play the rare and celebrated PC Engine CD classic. If you're a Castlevania fan do yourself a favor and get this collection.
6.00
Rondo of Blood is a thoughtful addition, given the fairly narrow release it had, but its horribly dated gameplay can't completely make up for its striking art and great soundtrack. Castlevania: Requiem is a good reminder of the best parts of the series but the collection also makes it more evident that Konami is maybe currently not adept enough to create thrilling new experiences and is only capable of haphazardly bundling together old ones in hopes that we won't notice the difference.