Gamer Reviews
11753 Reviews
8.10
NA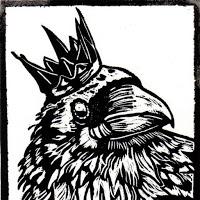 4.00
8.00
Aggregate Gamer Reviews
9.00
Ultimately, if every shooter set in the European Theater of World War II is measured by how it depicts its D-Day landing--assuming it has such a mission--Call of Duty: WWII emphatically succeeds in its impactful designs and delivery. The sensation of riding the troop carrier as it approached the beach filled me with depression more than dread, knowing I'd survive eventually while many of my surrounding brothers in arms wouldn't.
9.40
Some people think it's trite and repetitive to hear all this talk about history and sacrifice. But I look around at the world today — which still has people who espouse the Nazi ideology — and I feel like we still need to learn.
8.50
Call of Duty WWII doesn't have 'quite enough' campaign moments to really leave you feeling like a war hero when it's finished, just like there's 'not quite enough' multiplayer content with the map count at a series low. What you do get in the box though is a fantastic return to form for Call of Duty with a solid multiplayer that will hopefully grow and evolve in future map pack updates.