Gamer Reviews
11753 Reviews
8.10
NA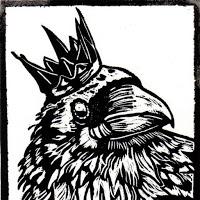 4.00
8.00
Aggregate Gamer Reviews
CoD's return to World War II seems like its been a long time coming, but nine years on from World at War, Call of Duty: WWII proves that there are still stories to be told based on history's most deadly conflict. It's also proof positive that Call of Duty can still deliver an edge-of-the-seat FPS experience.
7.00
I'm pleased with Call of Duty WW2, but the rough launch and average campaign marred what could have been an unparalleled addition to the Call of Duty franchise. As good as multiplayer is, I have to dock points for missing features and instability. However, if you're a fan of the series, this game will be a breath of fresh air, and as long as Sledgehammer tightens up the technical problems, it'll be a title that has the longevity that the last few titles haven't.
9.00
Ultimately, if every shooter set in the European Theater of World War II is measured by how it depicts its D-Day landing--assuming it has such a mission--Call of Duty: WWII emphatically succeeds in its impactful designs and delivery. The sensation of riding the troop carrier as it approached the beach filled me with depression more than dread, knowing I'd survive eventually while many of my surrounding brothers in arms wouldn't.