PS4
Call of Duty: Modern Warfare Remastered
Gamer Reviews
43349 Reviews
8.79
NA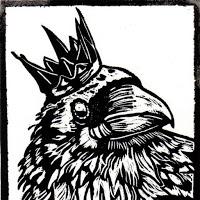 4.00
Aggregate Gamer Reviews
9.50
Call of Duty: Modern Warfare Remastered is one of the best remasters ever made and makes a classic game even better by giving it a fresh coat of paint. If you miss the old Call of Duty, this was made specifically for you.
7.00
Call of Duty: Modern Warfare Remastered had a tough job to complete. Not only did it have to match player's nostalgic expectations, but also remain fun after nine years, and in some ways, it's successful. The campaign resonates today as much it did nine years ago, the Multiplayer is still a blast, and the visual overhaul is the best any remaster has ever received.
All the ridiculous marketing ploys aside, Modern Warfare Remastered is a really good game. Is it worth $40, probably so. If you want the full experience you can throw another $15 on top of that, and you're looking at what is pretty much a full priced game. That said, whether you've played it before or not, this is a game that definitely stands the test of time and is a modern day classic. With a must-see single player campaign and multiplayer that'll keep you going for long after the credits roll, it's hard to knock the content that you get for the price.