PS4
Call of Duty: Modern Warfare Remastered
Gamer Reviews
43343 Reviews
8.79
NA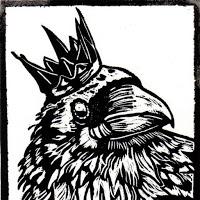 4.00
Aggregate Gamer Reviews
Infinity Ward's seminal Call of Duty gets the revamp it deserves; Call of Duty: Modern Warfare Remastered gives the 2007 shooter a new lease of life, enabling newcomers to see what all the fuss was about and veterans the chance to relive a classic. The best Call of Duty game just got even better.
8.00
Right now not every map is accessible, as the plan is to have several content drops throughout the holiday season until it's feature complete. While that's not ideal, especially since you're forced into buying Infinite Warfare on top, there's still more than enough here to keep you busy until that time comes. A lot of love and care went into Call of Duty: Modern Warfare Remastered.
7.00
Call of Duty: Modern Warfare Remastered had a tough job to complete. Not only did it have to match player's nostalgic expectations, but also remain fun after nine years, and in some ways, it's successful. The campaign resonates today as much it did nine years ago, the Multiplayer is still a blast, and the visual overhaul is the best any remaster has ever received.