PS4
Call of Duty: Modern Warfare
Gamer Reviews
140233 Reviews
7.78
NA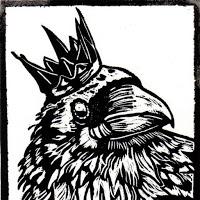 6.00

10.00
I love this game it is epic because of the gunsmith features and the customizations their constantly updating and it never gets boring
9.10
Great campaign ,good shooting mechanics, but still isn't the best COD
6.00
Call of Duty: Modern Warfare steps it up in the pure game-feel department; its guns, its movement, its action: it all feels the best it's ever been. Even with thrilling new modes like Gunfight and the Counter-Strike-like Cyber Attack, the maps and Spec Ops end up disappointing. The campaign itself remains a return to form for the staple Call of Duty campaign, for better or worse. Modern Warfare as a whole ends up feeling like it has the foundation for something better than it is right now, and in the months to come, it very well might be. But for now, it's just merely almost there.
9.00
Call of Duty: Modern Warfare sets a benchmark for the future of games. The amazing new technology it utilizes gives it a level of quality and polish that's rarely seen outside of first-party studios. A bold approach on a no-frills campaign mode helps it stick the landing, while going back to the drawing board with multiplayer rekindles a classic Call of Duty feel long lost. Spec Ops is perhaps the weakest link, lacking the same polish that the other two modes got, but it still offers plenty of fun for those willing to stick with it.
7.50
When Call of Duty: Modern Warfare is operating at its peak, it's performing at a level the series or genre hasn't seen in over a decade. When Infinity Ward lets their many flaws show, it's painfully disheartening and only makes the potential for greatness feel that much richer. Perhaps this blinding contrast in their strengths and weaknesses will allow the team to come back and execute a sequel that will hit all of its marks without fail.