PS4
Call of Duty: Infinite Warfare
Gamer Reviews
29941 Reviews
7.97
NA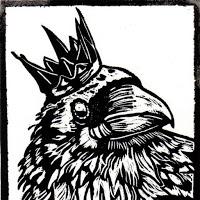 2.00
Aggregate Gamer Reviews
9.00
With the help of Naughty Dog alumni, the story is one of the most comprehensible and well-rounded in recent series history, even if it can falter due to a lack of backstory. The multiplayer is a strong effort and introduces the neat Combat Rigs, although it can sometimes feel a bit like the little brother of Black Ops III. Likely the area of most concern turned out to be the highlight, with Zombies in Spaceland so triumphant that it would be a shame not to spin it off into its own series. It may not take Call of Duty to the heights of its galactic setting, but Infinite Warfare is out of this world.
7.00
All in all, Infinite Warfare is just about average with a few sparks here and there. The game feels a lot like the few of the other CoD titles I have tucked away on my shelf but with a few shiny upgrades. Same great mechanics, same beautiful visuals, familiar platform, and the baddest Call of Duty game since the original in Modern Warfare Remastered makes this an average title that won't disappoint the die-hard Call of Duty fan.
7.00
Call of Duty: Infinite Warfare does just enough to stay above the curve and somewhat make up for the appropriately soulless Ghosts. The zombies team did an incredible job with Spaceland, and the multiplayer still ticks all of the right boxes with an ample locomotion system that has since been surpassed by Titanfall.