PS4
Call of Duty: Infinite Warfare
Gamer Reviews
29937 Reviews
7.97
NA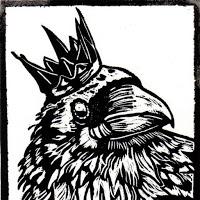 2.00
Aggregate Gamer Reviews
9.00
With the help of Naughty Dog alumni, the story is one of the most comprehensible and well-rounded in recent series history, even if it can falter due to a lack of backstory. The multiplayer is a strong effort and introduces the neat Combat Rigs, although it can sometimes feel a bit like the little brother of Black Ops III. Likely the area of most concern turned out to be the highlight, with Zombies in Spaceland so triumphant that it would be a shame not to spin it off into its own series. It may not take Call of Duty to the heights of its galactic setting, but Infinite Warfare is out of this world.
8.00
Call of Duty: Infinite Warfare comprises a trio of game modes that are all very well produced and enjoyable to play through – but largely tread familiar ground in terms of their design. The spectacular-looking, well-written campaign packs strong characters and plenty of over-the-top moments, while Zombies in Spaceland is an enjoyable shoot 'em up romp that's best played with a team. The multiplayer mode is perhaps the game's weakest element. It's slick and polished, but feels a little too much like a remix of Black Ops 3.
8.00
MW Remastered is worth purchasing if and when it goes on sale separately from Infinite Warfare, but might not keep you engaged for as long as you'd initially assume. And the IW campaign is great, but not long or replayable enough to warrant a full-priced purchase on its own. But if you can find it at a discount, or if you're a big fan of the zombies mode, there's enough there to make it worth seeing.