Gamer Reviews
67005 Reviews
9.39
9.35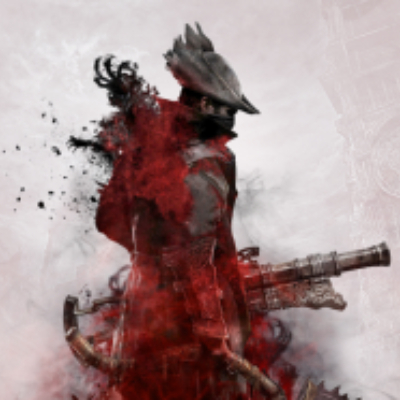 9.00
The Dark Souls games are known for being notoriously hard. Bloodborne is a new IP from FromSoftware, that follows the genre they themselves pioneered. You are an outsider, travelling to Yharnam looking for a cure. What exactly this cure is, you don't know. From the very beginning, Bloodborne is mysterious, and players will need to dig deep into the lore in order to understand why Yharnam became the way it is. One thing is for sure: the city is filled with beasts. Beasts, who will hunt you down. As a hunter, your number one goal is to make Yharnam a safe place to live in.
Bloodborne takes the punishing gameplay from Dark Souls and takes it in another direction. Forget shields: the most efficient way to protect yourself is to dodge the attacks of your enemies. Bloodborne features a smaller selection of weapons than Dark Souls, but the weapons are each more unique. All weapons have two forms, that will play a huge role in how you play. The Threaded Cane is a cane which can be transformed into a fast whip, and is perfect for the player who wants to adept to a fast playstyle, while the Hunter Axe is a slower-hitting axe, which can be transformed into an even longer axe, allowing the player to hit enemies from distance. This is just the surface of the dynamic weapons of Bloodborne. The gameplay is without a doubt more satisfying than the gameplay of Dark Souls. Bloodborne was my first soulsborne game, and it was therefore a very hard game for me, and it will probably also be for you, so prepare to die a lot.
The game is easilly one of the most atmospheric games i've ever played. The sound design is awesome, and often creepy, as you hear the cries of your enemies who've descended into madness. On top of this, nearly every boss has it's own theme, and all of these themes are amazing as well, and I often found myself listening to them after completing the game.
My only complaint about the game is about the Chalice Dungeons. While dungeons in a Soulsborne game might sound good on paper, it's just not very well executed, and the Chalice Dungeons are all very bland and not very interesting. Most of the bosses found in the dungeons are just regular enemies with huge amounts of health, or even a boss you already fought in the main game. That being said, Bloodborne is still well worth buying, if you're ready for a challenge.

10.00
FROMSOFT's best no doubt.
Aggregate Gamer Reviews
9.50
Ultimately, Bloodborne is not a game for everyone. Modern gaming has taught us that it's ok not to pay attention and not to rely on actual skill, and those that fit in that mindset will quite possibly find this title frustrating. Yet, while it does have a few actual shortcomings, if you're willing to embrace its challenge and ruthless fairness, Bloodborne is most probably the best game released on PS4 so far, and one of the best experiences of this generation.
9.00
Bloodborne is frequently opaque, but the game's bewildering design is appealing for a reason: It's is the antitheses of the excessive tutorials and restrictive gating that are so commonplace in other games. When you do manage to decipher its lore and its cryptic rules, or manage to overcome some hard-fought challenge, it comes with the increased satisfaction that you've earned it.
9.00
Aside from the technical hiccups, Bloodborne is an experience that isn't for the weak or impatient. You're going to die a lot and become extremely frustrated more often than not. I can say Bloodborne is an experience that I will never forget as its combat mechanics, especially its transforming main weapons, helped me to adapt to the task at hand and I will gladly continue adventuring through in order to witness everything Bloodborne has to offer.