Gamer Reviews
69292 Reviews
9.39
NA

10.00
I was never a fan of souls series. Difficulty was the obvious reason. The bosses were too tough. Then I went to bloodborne after hearing its praise. This game was far more difficult in my opinion. With no block option, you have to move aggressively and attack, rather than wait for your chance
Even basic enemies could 2 shot you into death. Plus the feature of regaining lost health with quick strikes within a limited time makes the fights more tense and mobile than the souls game.
I got frustrated . Closed the game. But could not get the city of Yharnam out of my head. Its thematically dark universe got me. I thought of strategies I could use to defeat. The sound track, enemies, weapons, combat, everything got me
I easily have put 50+ hours so far and have beat only 2 bosses. But it doesnt want me to stop there.
10/10. Must try for PS owners. Its on sale right now too so I dont see a reason not to buy

10.00
the game is masterpiece one of the best games under the sleeves of FROM SOFTWARE not hard as dark souls but the atmosphere the lore the story is one of the best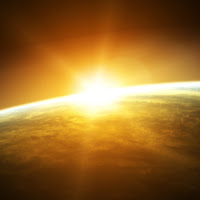 10.00
There has never been a game that I keep going back like Bloodbone. It is a great game that with time and patience anyone can learn. it's setting, story and weapons will keep you playing for years
9.50
Ultimately, Bloodborne is not a game for everyone. Modern gaming has taught us that it's ok not to pay attention and not to rely on actual skill, and those that fit in that mindset will quite possibly find this title frustrating. Yet, while it does have a few actual shortcomings, if you're willing to embrace its challenge and ruthless fairness, Bloodborne is most probably the best game released on PS4 so far, and one of the best experiences of this generation.
10.0
Bloodborne really is everything we hoped for, and is the next evolution of From Software's infamously tough games. It takes everything it needs to from the Souls franchise, covers it with a delicious new Gothic horror setting, and adds in a whole new bag of tricks to produce one of the best platform exclusives I've played in a long time. The end result is a superb, and difficult action RPG that makes full use of the PS4's capabilities, and delivers a game that'll likely make Xbox One owners green with envy.
9.00
Aside from the technical hiccups, Bloodborne is an experience that isn't for the weak or impatient. You're going to die a lot and become extremely frustrated more often than not. I can say Bloodborne is an experience that I will never forget as its combat mechanics, especially its transforming main weapons, helped me to adapt to the task at hand and I will gladly continue adventuring through in order to witness everything Bloodborne has to offer.