Gamer Reviews
74763 Reviews
9.39
NA
10.00
Favorite Game Of All The Time!
Love Everything About It.
Masterpiece
This game was so frustrating in the beginning, that I almost stopped playing it. I died more times in the first five minutes, than I have died in most games combined. Luckily, I continued playing and it became one of my favorite games of all time. The story was great and the lore was awesome and unique for a video game (Lovecraftian elements). This game helped me gain an interest in the Dark Souls games. Apparently, the Dark Souls games were also difficult. However, after playing Bloodborne, I found those games easy.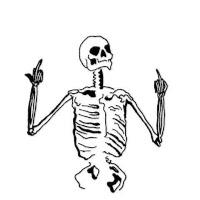 2.00
10.0
But these issues are never able to impede Bloodborne's excellence. It is Dark Souls 3 in all but name, a natural evolution for the series. There'll be times when you feel genuinely lost, frustrated and unsure of your next step. But you will carry on, you will beat it, and when you do, there's no other game that can make you feel more elated about doing so.
9.50
Bloodborne is probably Sony's first truly great exclusive of the new generation, and it's certainly the most enjoyment I've gotten to date out of my PlayStation 4. Whether you're a Souls diehard, a fan of demanding gaming experiences, or just someone looking to add a superb title to their currently lacking PS4 library, you've got every reason to give Bloodborne a shot.
9.50
Sometimes things will be tough; you may even swear you're done getting stomped by a cruel and uncaring game, yet you'll inevitably find yourself picking up that controller again, steeling your resolve, swearing to push through the pain to snatch that next triumphant moment of victory from the slobbering jaws of the dark beast we call Bloodborne.