Gamer Reviews
74779 Reviews
9.39
NA 10.00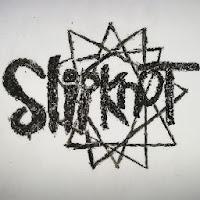 10.00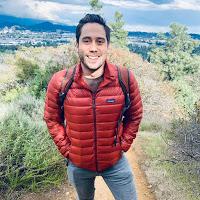 9.30
Really amazing game. First Soulsborne game I've beaten, and I'd say probably the most fun/accessible of all the ones I've played. After playing maybe 20 hours of Dark Souls and a ton of hours of Nioh 2, I was encouraged to give this one a try. Very glad I did. It seems to have the best of both of those games in one tight package. It has the super fast and buttery smooth combat that I loved about Nioh, but also the amazing level design and deep lore that you can expect from a Souls game. The story seemed a little more clear and engaging than Dark Souls, as you're basically just a hunter taking down monsters as the night progresses and becomes more of a nightmare. Cool simple concept with lots of depth if you look for it.
I also find it a little easier than Dark Souls games once you adjust to the speed of the combat. In the Souls games it feels like the level design is the main enemy, while in Bloodborne, it's mainly just the enemies you have to worry about, so you can just focus on improving your skills and leveling up to conquer the map. It's not until the endgame when you start encountering super difficult levels that kill you just for having the audacity to exist in them. Bosses are fun and varied, and most of them are manageable to beat solo. Also I appreciate that the game isn't super long. Dark Souls feels very sprawling and ambiguous with its story/progression, Nioh just felt endless, but Bloodborne feels paced quite well. Took me about 60 hours taking my time to beat the main story along with all the optional areas/bosses, etc., though it went by fast as the progression and exploration are quite addicting.
Can't think of many cons really, it's extremely polished, and it's basically accomplishing exactly what it's designed to do. Only thing that really upset me was when I beat the game it immediately dumped me into New Game+ and I lost access to every area I had previously unlocked. This wouldn't be a huge deal but when trying to play the DLC I had to replay a decent chunk of the game. I wish the game gave me a warning about NG+ or the DLC being difficult to access after beating the game. Bummer. Also one other thing that did bother me a bit, in comparison to the Souls games, there's definitely less customization options or opportunities. No real magic, less weapon and armor sets, and without an option to respec, it does make it difficult to try out different weapons later in the game after you've already invested a bunch of resources into leveling your current weapon. It basically encourages you to pick and weapon and stick to it for your whole play through. Which makes every weapon viable and unique which I appreciate, but it's also really hard to switch to a shiny new toy if it doesn't match your stats. Not a huge deal, but in comparison to the flexibility and fun of DS3, it is a bit of a letdown.
To sum up, the game is scary, exhilarating, at times frustrating, but overall very addicting and satisfying to play. It did a great job of sucking me into the Soulsborne series and is definitely a top PS4 game for me.
10.0
But these issues are never able to impede Bloodborne's excellence. It is Dark Souls 3 in all but name, a natural evolution for the series. There'll be times when you feel genuinely lost, frustrated and unsure of your next step. But you will carry on, you will beat it, and when you do, there's no other game that can make you feel more elated about doing so.
9.50
Bloodborne is probably Sony's first truly great exclusive of the new generation, and it's certainly the most enjoyment I've gotten to date out of my PlayStation 4. Whether you're a Souls diehard, a fan of demanding gaming experiences, or just someone looking to add a superb title to their currently lacking PS4 library, you've got every reason to give Bloodborne a shot.
9.50
Sometimes things will be tough; you may even swear you're done getting stomped by a cruel and uncaring game, yet you'll inevitably find yourself picking up that controller again, steeling your resolve, swearing to push through the pain to snatch that next triumphant moment of victory from the slobbering jaws of the dark beast we call Bloodborne.