Gamer Reviews
74735 Reviews
9.39
NA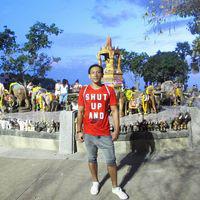 9.50
I just bought PS4 and haven't been gaming for years. Bought this one because it was high up there on the list of PS4 games to play. I had no idea. Never heard of FromSoftware or their legendary difficult games.
I thought, this looked like Resident Evil 4 which I last played on my Wii. Haha.
I was definitely not ready for this. However, the game is until now the best PS4 game for me for a reason. I kept playing and I spent hours and hours determined to finish it. Which I did. It took me countless times to beat Father Gascoigne but I felt like after I beat him, I was given some sort of extra confidence that I could beat any bosses they have waiting for me (I was wrong) but still I did it.
I beat the game! Including the Old Hunter DLC. The only one boss that I did not beat on my own is the Orphan Kos. I had to summon help from my fellow hunter. Best game of the generation.

10.00
What is in my humble opinion the greatest game of all time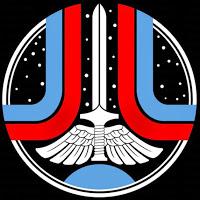 9.50
Is this the best game in the "Souls" series? Probably. It's shockingly beautiful and ghastly and brutal. The enemies are spine-chillingly awful, and so satisfying to slay with the variety of this game's weird and stylish weapons. This game refines what few clunky elements of the "Souls" experience remain, creating a more complete and accessible package while losing none of the intensity, challenge, and style. Essential.
9.50
Ultimately, Bloodborne is not a game for everyone. Modern gaming has taught us that it's ok not to pay attention and not to rely on actual skill, and those that fit in that mindset will quite possibly find this title frustrating. Yet, while it does have a few actual shortcomings, if you're willing to embrace its challenge and ruthless fairness, Bloodborne is most probably the best game released on PS4 so far, and one of the best experiences of this generation.
10.0
Bloodborne really is everything we hoped for, and is the next evolution of From Software's infamously tough games. It takes everything it needs to from the Souls franchise, covers it with a delicious new Gothic horror setting, and adds in a whole new bag of tricks to produce one of the best platform exclusives I've played in a long time. The end result is a superb, and difficult action RPG that makes full use of the PS4's capabilities, and delivers a game that'll likely make Xbox One owners green with envy.
9.00
Aside from the technical hiccups, Bloodborne is an experience that isn't for the weak or impatient. You're going to die a lot and become extremely frustrated more often than not. I can say Bloodborne is an experience that I will never forget as its combat mechanics, especially its transforming main weapons, helped me to adapt to the task at hand and I will gladly continue adventuring through in order to witness everything Bloodborne has to offer.