Gamer Reviews
1771 Reviews
9.23
NA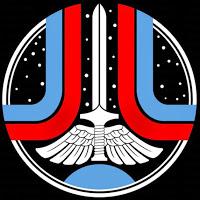 6.50
Enjoyable, but unfortunately the variety and gameplay of "Blasphemous" don't live up to the promise of its grotesque and compelling art style. The game is macabre and ghastly and gorgeous, but also bland. A fun side-scrolling diversion but not the best the genre has to offer. Compliments to the creator of the lore, disgusting relics, and visual set pieces.
Aggregate Gamer Reviews
7.00
A formulaic Metroidvania with satisfying combat and a thick mood in the air, Blasphemous uses its pixel art style and fixation on religious iconography to establish a powerful vision of a forsaken world.
8.00
Blasphemous finds success by adhering to staples of the genre and executing them well. Coupled with its strong art style and design, it's a great option for anyone seeking another Metroidvania fix. It doesn't reinvent the wheel, but it proudly shows off its visual personality.
7.30
If you're into challenging action platformer games, Blasphemous is as good as the next. It isn't perfect or revolutionary, but it doesn't have to be. Its lore and visual direction are disturbingly beautiful and craft an interesting and distinct world. Great boss fights and an enjoyable and challenging combat system ensures that fans of the genre will have enough to sink their teeth into and enjoy.