PS4
BioShock: The Collection
Gamer Reviews
15590 Reviews
9.30
NA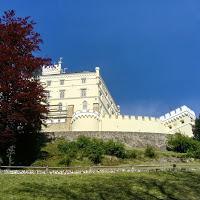 10.00


An amazing collection of a one of the b est video game series. Very good HD, smoth controls, amazing stories and fantastic characters.
Here's my ranking of the games:
Bioshock: The best storie in the history of stories, great weapons and eaven better powers, it has my favourite characters in the series like Rayn, Frank and Cohen and the best plot twist ever.
Bioshock Infinite: A great protagonist, companion and villain, a grat story, better controls and powers and a very interesting consapt.
Bioshock 2: I haven't finnished it yeat, but it's still the weackest in the series, but eaven than it still has a great story/plot and the solid controls.
Aggregate Gamer Reviews
8.50
BioShock: The Collection does a superb job making the three BioShock games and their respective DLC shine and appreciated on modern consoles. It's an exceptional all-in-one package for those who have been considering jumping into the franchise. While it's unfortunate that there's a noticeable decline in the remaster job after the first Bioshock game, it's still greatly improved from their original releases.
8.00
If you played the series when it came out then you already know most of what you're getting with BioShock: The Collection. If you never had, then this is a good time to play a bunch of games that are very well made, but also acknowledged as being influential. At the very least you'll get the opportunity to play something that people are always wanking on about in think pieces. Including myself.
8.50
With three great games and additional content that some would say is even better, The BioShock Collection is worth picking up for pretty much anybody interested, be they existing fans of totally fresh to the series. Despite some annoyances, each game runs better and looks better than ever before, and the content to price ratio is more than favorable.