Gamer Reviews
1501 Reviews
8.45
NA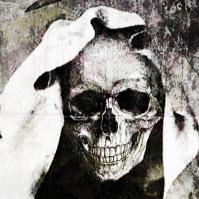 3.60
The game is playable, the world is very pretty, and the combat can be varied enough to grant you a sense of stylistic freedom. The HUGE caveat is that the game has more things weighing it down than things that make it special. There is ALOT of ideas here, and a refined sequel would probably be amazing! The game is just too ambitious, derivative, and at times poorly executed for its own good, though. I played the game on hard to ensure that I used my skills and resources efficiently and effectively. The physics and hit detection are awful. Sometimes I miss when I should have hit an enemy and sometimes I get hit when the enemy should have missed. You can literally walk through dead enemy corpses, there are invisible walls (PS3 era problems, and terrain slopes that should be traversable but are not. The quests are also super fetchy and some make you travel so far that it's just not attractive to go fetch something so far away for a small reward. The world has no life because of the narrator. Literally nobody can have a personality because the narrator talks for them! The audio is also terrible. Without the narrator talking, some sound effects that should be present are not there and the audio of the combat in general is underwhelming at best and laughable at worst. Because the pace of the game is so lame through meaningless dialogue choices and the core gameplay is fun at best and broken at worst cause of its physics, I can't give this game an average 5. Tack on the PS3 era problems for questing and the iPhone game menus, the game is a 3.6 to me. Below Average, Below meh, not trash, not unplayable, not mediocre completely, somewhere in between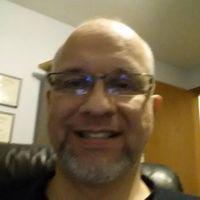 1.00
Simply put- I hated Biomutant! The narrator is annoying and they use a stupid baby language like "mooma" "popsi" etc. Hated that! It stunk not finding a needed suit for the environment like the no-oxygen zone. The story is really lame and wants you to choose going for the light/good side. Although it looks open-world it's really pretty linear with waypoints to next events. It has extremely long load times if you die on PS5. I did think the game environment looks really good. And I thought the combat was pretty good. But those are the only positives for me. It's not really a AAA game. I'd say don't waste your money or wait for a major sale. It's earned the poor reviews & I definitely don't recommend!
Aggregate Gamer Reviews
6.50
Overall, there's nothing inherently wrong with Biomutant, except for maybe the narration and item names. The game will definitely find a fanbase but it just doesn't do enough to stand out, especially with the pre-launch promise the game showed.
7.00
We need more of this strangeness in our AAA open worlds, and, if the DNA of Biomutant sparks a re-evolution of some of the genre's dull spots, perhaps we can forgive the dull spots present here. The story? KLICK! The combat? DING! The world? KAAA-POW!
7.80
Biomutant's world is enthralling. The art direction and characterization will beckon players to scour the entirety of the map, discovering items that develop the lore of the universe. However, the gameplay is hindered by performance issues and bugs which make some parts of Biomutant feel like a chore. Although the game falls short of greatness, this ambitious debut from Experiment 101 has me salivating for their next release.