Gamer Reviews
11729 Reviews
7.77
NA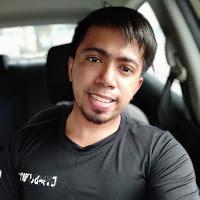 9.00
this is fun. imo the single story campaign is the best among all series. eventhough, the mission quite the same but i enjoyed the thrill.
Aggregate Gamer Reviews
7.50
Squadplay and infantry combat in general is taken in a very worthwhile direction with smart tweaks to guns and resources, but the same care hasn't been applied throughout. Rampant bugs, wildly varying mode times in similar playlists, and half-baked features like Combat Roles take their toll. The good news is that patches are already rolling out, and with a year or more of free maps and modes on the way, Battlefield V can only get better from here.
8.00
Those that make the plunge and purchase Battlefield V will still have plenty to be excited about. There will be a little something for everyone, which will only get better with time and countless updates. Plus, if you're looking for an excuse to make your PS4 GPU scream, look no further. Who knew that the horrors of war could ultimately end up being so goddamn beautiful?
Battlefield V builds upon its predecessor in meaningful ways, DICE stripping away practically every one of the series' fripperies to get to the nub of what truly makes the series tick. This is Battlefield at its most undiluted and raw, and it's all the better for it.