Gamer Reviews
5975 Reviews
9.42
NA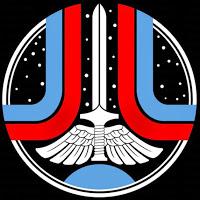 7.70
A thrilling blending of old and new styles, "Axiom Verge" wears its "Metroid" inspiration on its sleeve but doesn't bat an eye in skewering conventions or niceties. This is a dark, weird, horrific, and cryptic game whose world grabs and won't let go. It is, however, somewhat clunky around the edges, and not without a few pacing issues. But, they hardly distract from an otherwise praiseworthy indie experience.
Aggregate Gamer Reviews
9.50
It's a love letter to Metroid fans, while also having its own set of gameplay mechanics that allow it to stand out in an otherwise crowded genre. It's a package that's so well put together, with its gorgeous pixel art and fitting soundtrack, all wrapped up in an experience you'll most likely want to play again as soon as you finish. The fact that it was created by a single dev makes the whole thing that much more impressive.
8.00
Flaws aside, Axiom Verge is a stunning achievement for one man to have developed entirely by himself. It's not as good as Super Metroid, but it's close. Some of its more annoying flaws, like the lack of crucial information on the map screen and the frustrating boss fights, hold it back from being one of the greats, but don't hold back a recommendation at all. Axiom Verge looks, sounds and plays great. It carries a lot of value for your buck, and it's the kind of game you'll be happy to own so you can hop back into it from time to time.
8.00
Working in the shadow of something as massive as Metroid and other games of that ilk is no easy task, though, and Axiom Verge does more than enough to earn its place among them. It manages to work within its limitations and still innovate in subtle-but-effective ways. Even with its classic motif, a little modern polish would've gone a long way, but it's hard for me to be anything but immensely satisfied and impressed with Axiom Verge as a whole.