PS4
Assassin's Creed Valhalla
Gamer Reviews
10756 Reviews
9.38
NA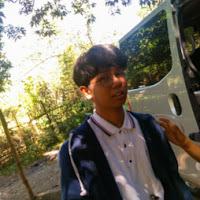 6.00
Way too long and Bloated, Assassins Creed Valhalla is a very big game but same as it's last predecessor, it could have ended 30 to 40 hour earlier if there isn't so much farming in the game, added a downgraded combat system this game would have been a great comeback to the franchise
It'd be great if it wasn't for a terrible combat
Aggregate Gamer Reviews
7.00
Assassin's Creed Valhalla is a fun but flawed new entry in Ubisoft's iconic action franchise, with a bloated campaign that wears out its welcome and a ton of bugs for players remaining on current-generation platforms. Still, what's here is actually some of the most confident Assassin's Creed content to date, with thrilling story beats, refined exploration, and enjoyable side content.
9.00
At the end of the day, Assassin's Creed Valhalla is an exceptional adventure that should please fans of the series. Ubisoft Montreal has succeeded in crafting a striking medieval world that's just begging to be explored. I loved the new town-building mechanic. It was hugely addicting and provided a satisfying sense of progression.
6.00
Sadly, that string of hours, spent clambering up towers and defogging the map, bounding across the fields in a hopeful, happy loop, was the last of the fun on offer. Why should this be the case? Why do these games so often, these days, thicken and stale before their stories are done? I can put my finger on a couple of reasons.