PS4
Assassin's Creed Origins
Gamer Reviews
9721 Reviews
9.12
NA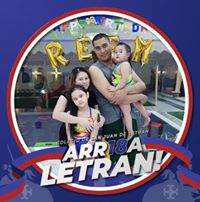 8.00
Very good game and story line and little time consuiming platinum but overall worth it.
9.20
A very good game by all means. Great historically locations and characters. Lovely graphics and excellent gameplay mechanics. I also liked the plot quite much, although not as good as in AC Odyssey, but still very good.
It took them a full year to reflect on their shortcomings with the franchise. Assassin's Creed Origins is a welcome entry to the long-running stealth series from Ubisoft.
It successfully managed to evoke a sense of wonder and excitement for new and old fans of the series, especially with the game's main character, Bayek, and its fully explorable map of Ancient Egypt.
The open world element doesn't feel forced unlike Odyssey's huge but empty Greek landscapes. Each region offers their own kind of biome, ranging from the dry desert dunes to the bustling city of Alexandria.
Storywise, it doesn't offer much compared to the recent entries. However, Bayek's writing is a standout of the series.
As for gameplay, it's where the game falters in some levels. The transformation to action-adventure to RPG is Origin's polarizing feature. The constant grinding might be a problem to players and its barrage of microtransactions in the Ubisoft Store is highly intimidating. Nonetheless, when the RPG combat works, it does kinda work.
Finally, its emphasis on stealth has dwindled. This is a common pattern of the series after Assassin's Creed III. Players are no longer limited to stealth-based approaches. It all depends on how they want to engage in each fortified base or enemy. It also takes a lot of grinding.
It's a fantastic game, and for me, it's league's better than Odyssey which provided nothing new to the table except for its improved Naval combat.
I love Origins and I adore Bayek and Aya's adventures.
9.00
Assassin's Creed is one the greatest action-adventure franchises out there, though its hidden blades have been dulled of late from overexposure. After its brief sabbatical, Assassin's Creed: Origins enters the arena glistening in the Egyptian sun with quality and quantity. Whether you're a devout member of the Creed, someone who's fallen off the hay wagon, or even a prospective new member of the Brotherhood, this is the time to dig your blade deep into a succulent new Assassin's Creed.
6.00
Assassin's Creed: Origins offers an engrossing and deeply satisfying open world in the lands of Egypt. Gorgeous visuals make it a lovely place to explore with rich environments. Still, the excessive amount of bugs at launch are devastating and hampered my experience significantly. Add to that a poorly paced narrative devoid of substantial character development and a battle system that fails to meet its full potential and I can't help but feel something important is missing.
8.00
Almost at the cusp of true greatness, but not quite there, Assassin's Creed Origins is nonetheless a rousing adventure that truly manages to reverse the franchise's momentum after the double whammy of Unity and Syndicate.