PS4
Assassin's Creed Odyssey
Gamer Reviews
8631 Reviews
9.16
9.09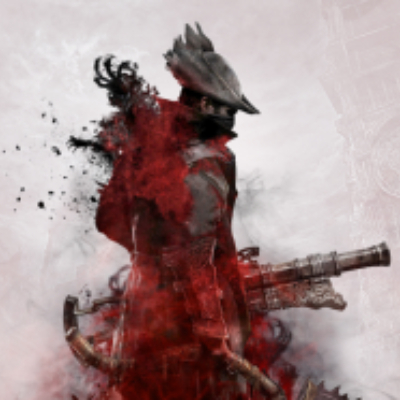 7.00
Assassin's Creed has since the first game in 2007 seen the release of a new installment in the franchise every year. After skipping 2016, Assassin's Creed returned with a fresh reboot in 2017, and Odyssey is the follow-up to that game. But is it as good as Origins was? The answer is no.
Let's just start with the story, since that's what so many people likes about Assassin's Creed. I personally thought the story started out being very interesting, but as soon as you reach a specific point in the game, it all slows down, and the pacing becomes horrible. Each quest has a level gap of about 5 levels, and while this might not sound like much, it really is. It takes about 30 minutes to level up one time, so that's about 2,5 hours of side quests between every single main quest. I won't spoil the story, but around the end it also becomes very weird, and it ends up feeling more like a comedy as I just couldn't take it seriously. But now that we've talked about the main problems I have with the game, why don't we talk about the good stuff?
The gameplay is actually quite fun, even though it's very simple. You can equip a number of abilities, and you're going to use these a lot in combat. The gear system is also very good, however it's sad to see that most of the weapons and pieces of armor you find while exploring are pretty useless.
The map is a great example of "bigger isn't always better". It's simply way too big, and filled with the same bandit camp copy-pasted 200 times all over the map, and I ended up not wanting to explore because of this.
Overall, Odyssey is like most Ubisoft games. Fun, but nothing special.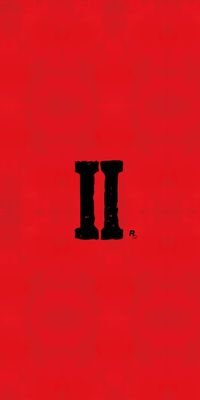 8.30
-Gameplay: Καταπληκτικό (απολαυστικό, κινηματογραφικό, εθιστικό... σε αυτό το κομμάτι για εμένα δώσανε ρέστα... Δεν βαρέθηκα ούτε ένα λεπτό ούτε μετά απο 80 ώρες στο παιχνίδι)
-Τεχνικός τομέας - Κόσμος: Όμορφος (Εντάξει, αν είναι να δώσουμε ένα μπράβο στη Ubistoft είναι οι κόσμοι της)
-Σενάριο: Μετριότατο (Πολύ ελφρύ, πολύ ρηχό. Ήξερες τι θα συμβεί, δεν είχε καμία ανατροπή, καμία κορύφωση και τίποτα το οποίο θα θυμάσαι μετά απο καιρό. Οι δευτερεύουσες αποστολές για άλλη μια φορά ανούσιες και επαναλαμβανόμενες αγκαρίες)
-Σκηνοθεσία: Μετριότατη (Για άλλη μια φορά η Ubisoft αποφάσισε να μην ασχοληθεί με το παιχνίδι της και να του δώσει μια πιο κινηματογραφική προσέγγιση)
-Open world: Βαρετό (Πέρα απο την εξερεύνηση και τα πανέμορφα τοπία που θα συναντήσεις ο κόσμος του είναι βαρετός, ξενέρωτος και επαναλαμβανόμενος)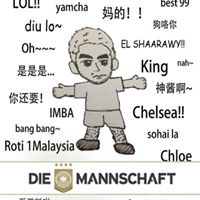 9.10
Great World, Good Story.
Altho the stealth part getting less important in Odyssey, but it's still one of the greatest game I had played in PS4 era.
Waiting for the next AC, hope the RPG elements stay still.
Aggregate Gamer Reviews
7.00
The quick turnaround makes this game a little creatively stagnant and is, in some ways, a step backwards from what came before. Although it crafts a wonderful narrative in an awe-inspiring world, Assassin's Creed Odyssey, through its stubbornness and familiarity, sometimes feels like a "best of" compilation of its predecessors without being the best of them.
9.00
Finally, Kassandra just kinda rules, and not playing as her over Alexios is just a poor choice. Look, I don't make the rules, but if playing as basically a foul-mouthed Wonder Woman isn't appealing to you, then I don't know what else to offer you. If you have the time and patience, Assassin's Creed: Odyssey is worth a look, if not for the meandering plot and lore, than for the history porn, the earnest humor, and the massive, mystery-filled world.
9.00
Building upon the foundation established in Assassin's Creed Origins, Odyssey brings together that title's RPG adventure with the ship-bound exploration of Black Flag. Choice and consequence feature heavily in Odyssey, with the player guiding Alexios or Kassandra through a massive journey to reunite their family and kill a lot of people. Not every feature is perfect, with things like recruitment and Conquest Battles needing a bit of work, but overall Odyssey is a grand next step for the journey Origins started.