PS4
Assassin's Creed IV: Black Flag
Gamer Reviews
5229 Reviews
8.89
NA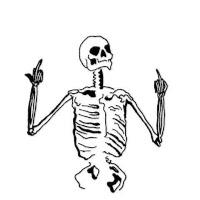 6.00
Kind of a classic game, but materials you need are really hard to get

2.00
WORST GAME IN THE FRANCHISE
Assassin's Creed IV Black Flag is the fifth entry in the well known franchise. I played this game seeing its good review and ratings so i thought its must be better than other AC games. At start the game shows a little promise and now i've completed 26% of the game and so far the game is worst piece of crap i ever played. All missions are the fucking same in which you gotta tail someone undetected and assassinate someone between lots of templars. these missions come over and over again and sea missions are all the same as well in sea missions all you do is tail a ship, assist a ship, Attack some ship. and all the missions are so freaking hard and unforgiving. the most irritating fact that you don't give a shit about these misssions but you still have to play it again and again becuase either you get detected or target goes far from you or either you die becuase of your tiny health when enemy attack you. the story also is not impressive at all. all the cutscenes are boring and story is dull and No character is interesting and worth listning too. except the girl that was disguised as a Boy only she intrigued me. Also if you want to upgrade Edward or Jackdaw than not only you have to earn money but also find all the resources that the upgrade required you have no choice but to explore this fucking huge map just to upgrade your gear. this map is too fucking big for it's own good. now lets talk about the protagonist at the start of the game you've been told that Edward Kenway is the grandfather of Connor Kenway ( AC3 Protagonist). other than that, that guy have nothing interesting he is just a pirate who dressed up as an Assassin. the only thing i liked is that it brings back the AC3 Parkour but other than that pretty dull and boring game with repetitive missions and story noone gives a shit about. At the end i got fucking frustrated with this shit of the game and deleted it.
Seriously Worst Fucking Game in the entire Franchise.
A 2/10 from me.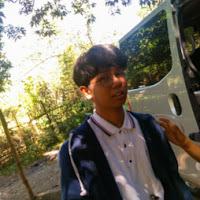 8.50
Assasins Creed Black Flag Makes Piracy FUN wiith its gorgeous setting and freedom from players to their fun, this game will always be considered the GOAT for the Franchise.
8.30
Black Flag is ultimately better than Assassin's Creed III. Some elements seem crafted directly in response to criticisms about the previous game. ...Weapon switching happens immediately thanks to the d-pad assignment, and fast-travel locations are convenient and plentiful. These flaws, combined with the disjointed story and repetitive main missions, make Black Flag a game that fails to live up to its full potential. Though Edward's voyage isn't all smooth sailing, the choppy waters don't sink the ship.
9.60
Not only is it an excellent addition to the Assassin's Creed series, Black Flag sets the standard for pirate games, which have traditionally suffered from boring sailing mechanics and a lack of gameplay variety. ...It's a fresh new title, influenced rather than dominated by series formula, and it gives players unprecedented freedom in living the life of its Assassin.
8.00
Assassin's Creed IV: Black Flag doesn't always sail a straight course, but this is still an excellent entry in an occasionally choppy property. Clumsy traversal mechanics and some dire mission types prevent the release from reaching legendary status, but the slick naval combat, luxurious landscapes, and surprisingly compelling online suite make this a package worth plundering.