PS4
ARK: Survival Evolved
Gamer Reviews
32252 Reviews
8.45
NA 8.40
Best 2 player game with the GF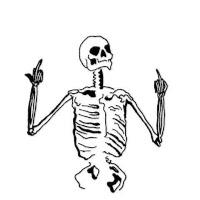 9.00
Insanely fun, love having tames, can be really difficult and annoying though
A major addictive game. One of those games, you will loose your social life and a lot of sleep, having to ensure your baby dinosaurs survive.
However be warned, the community is extremely toxic, I have never experienced a game so bad for it, in all my years of gaming.
Graphics are really good, content being continuously being released is amazing. You will surely never find the fame repetitive, but of course a lot of grinding for resources, which will ultimately get stolen, when your wiped. So be warned.
Aggregate Gamer Reviews
7.50
Ark: Survival Evolved has a bunch of interesting ideas. But by attempting to be a jack-of-all-trades, it doesn't really feel like it has mastered any particular element. This doesn't mean there isn't fun to be had in the ARK; if you enjoy the brutal survival mechanics on offer here, then you will likely spend many dozens, if not hundreds, of hours in the quite lengthy grind as you conquer the primitive world.
It's incredibly ambitious, but without spending hours upon hours building a safe haven to protect you from the brutality of PvP, the single player feels a bit redundant without anyone to play with.
6.00
To enjoy ARK: Survival Evolved you're going to have to earn it, and that's a tough sell in this day and age. For those who are willing to sweat over their controller to make even the smallest amount of headway, this is a title you should definitely give a chance. However, if the idea of suffering for a while to gain any real traction sounds horrible, steer clear. Those who survive this are going to prove they deserve to - and that's the ARK experience.