Gamer Reviews
10700 Reviews
9.01
NA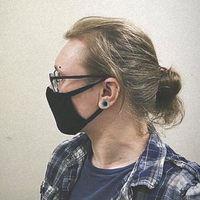 5.80
It can be fairly repetitive and the missions, difficulty as well as save points can be tedious to a point.
4- Pinocchio
3- 101 Dalmatians
2- The little mermaid
9.00

10.00
I will tell you why I like this game so much. On ps4 the graphic is so amazing and satisfying and the alien will creak all around the ship and if you play in the dark it is so terrifying. I did not sleep that night. This game is more than FNAF.
9.00
The game that Alien deserves. A solid survival horror experience with incredible sound design. While not perfect, it does the series justice; something you can't really say for anything else Alien-related from the last two decades.
8.00
The story here is thin, and the gameplay is simple. It's one note played over and over again, but it's one hell of a note. Isolation's a game about the bad things chasing you around, and that's about it. That's a good thing, since there are no deep systems to exploit, despite some promising ideas presented by the game early on. ...While not without its issues, Isolation is is the best Alien game since Alien vs. Predator.
Alien: Isolation might not be a perfect game, in fact if you aren't a fan of the series or of survival-horror then it is probably not a game that you will enjoy at all. However, if you do fit that bill then it is certainly a must-play title. It is easily one of the best licensed games of all time, bringing forth the feeling of actually living in the world it attempts to copy.