Gamer Reviews
11915 Reviews
8.91
NA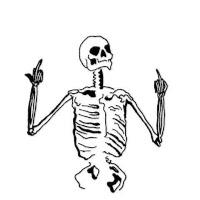 8.00
Cute and fun, can get kinda boring at times
Aggregate Gamer Reviews
9.00
Abzu is something that was never even on my radar. Then I booted it up, and never let go. Every area was an experience, and it made an impact on me. I don't spend my time trying to figure out what it means, I just enjoyed the ride, and it is easy to recommend. Especially to those that enjoy the idea of swimming in the depths of the ocean, and exploring the alien life found below the waves.
9.00
There's so much to Abzû: a poignant journey, an absolutely stellar soundtrack, twists and discoveries that took me by surprise. Since the game's very short, it's difficult to go into detail without spoiling anything, but there's also an emotional essence there that can't be easily described or related secondhand. Abzû's more than just a game: it's an experience.
9.00
Art exists to bridge a gap, to communicate emotions or ideas that would otherwise be impossible to articulate. Abzu does this--courageously, confidently, sincerely. Its stirring soundtrack, vivid colors, subtle storytelling, living world, and thoughtful execution combine to create a singularly moving, transcendent experience. In a word: Abzu is beautiful.