Gamer Reviews
15564 Reviews
9.34
8.90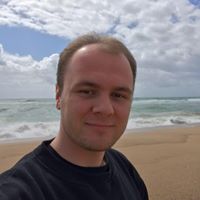 8.90
Tomb Raider is not only one of the best third person action games that I have ever played it's also one of the best video games that I have on the ps3 and I'm sure its still great on the ps4.
Its gameplay and combat system is very intriguing and engaging and the fact that you have be prepaird if something unexpected can happen every few seconds is hust another thing about this game that will keep you on your toes.
The story is also very good, its mystery and horror makes it very interesting to follow as you fight and survive your way to the end.
Aggregate Gamer Reviews
7.00
The game constantly introduces sequences where you're falling through craters, out of aircrafts, or you're being shaken by unsuspected foes. While standing in the game's lush landscapes I found myself wishing I was back in Skyrim where I could peacefully wander about the mountains while plotting my next move. Not so in Tomb Raider. Although the game does a deft job of helping you forget you're on rails by way of its scintillating environment and deadly atmosphere, you are most certainly on rails. There is always another tedious wall to scale, no matter which way you turn.