Gamer Reviews
15746 Reviews
9.34
NA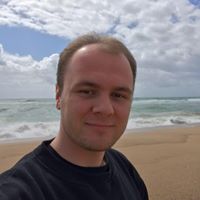 8.90
Tomb Raider is not only one of the best third person action games that I have ever played it's also one of the best video games that I have on the ps3 and I'm sure its still great on the ps4.
Its gameplay and combat system is very intriguing and engaging and the fact that you have be prepaird if something unexpected can happen every few seconds is hust another thing about this game that will keep you on your toes.
The story is also very good, its mystery and horror makes it very interesting to follow as you fight and survive your way to the end.
Aggregate Gamer Reviews
9.10
Tomb Raider is well-written, sympathetic, exciting, beautiful and just incredibly well-made. The single-player rarely makes a mis-step, and though Lara's quick transformation into a hardened killer seems at odds with the narrative at first, the game quickly moves past it. It is a superb action game that brings a new emotional dimension to one of gaming's most enduring icons, and repositions her alongside Nathan Drake at the top of gaming's action-hero heirarchy.
There is a platform here for Crystal Dynamics to take Lara's shenanigans to a new level, but a reliance on fairly bog standard shooter mechanics just doesn't do the franchise any justice and as a result, means Tomb Raider falls short of being a truly great game. Still ounces of fun, but you can't help but think, "what could have been?"