PS3
The Walking Dead: Season One
This is an episodic game. You will need to get the base game and all succeeding episodes to experience it as designed.
NA
it was he good is game ever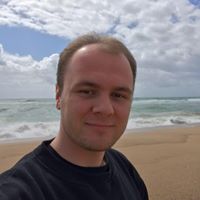 8.00
It was a good game, the characters were interesting and the story was engaging but after playing it for the first time I didn't have any desire to play it again. I haven't played it in a while and so while this is a good telltale game I don't think it is worth the time if you don't love the walking dead or telltale games whatsoever.
Aggregate Gamer Reviews
9.30
The Walking Dead: The Game is something special. By giving players the option to craft relationships and make choices that fill out the story, The Walking Dead wraps you up in its events and makes you care in a way few video games can. Yes, there are moments where Lee's animations look jerky and technical issues remind you this is just a game, but the story is what's driving the action here, and it's a tale no one should miss.
10.0
Yes, The Walking Dead really is that incredible. Relying so heavily on the writing, atmosphere, and emotional content of a game to carry you through a five-episode season is a risk that has paid tremendous dividends for Telltale. The Walking Dead is no mere interactive story. It is an immaculately paced, painfully affecting story featuring some of the most lovingly crafted characters ever to appear in a video game. From the very beginning, The Walking Dead sinks its teeth in and never lets you go.
10.0
With the television show returning for its fourth season in just over two weeks, I can't think of a better time for anyone who hasn't already played this masterpiece to pick it up, and for those who have already experienced Telltale's narrative replay it all over again.