Gamer Reviews
2757 Reviews
9.13
8.00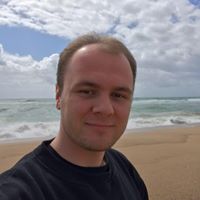 8.00
Sly Cooper is one of Playstation best exclusive game characters and this collection of remastered ps2 games is a most have if you enjoy platformer gaming. Not only is the gameplay good but its story and characters are also enjoyable. The world around them feels so surreal sometimes but not in a bad way for here you can never really prepare what will happen next in the stoy.
Aggregate Gamer Reviews
9.00
The Sly Collection is a top-notch compilation of some of the most beautiful platformers ever made. Would somebody in the UK please buy it this time around?
9.00
The Sly Collection on a whole is a great value game, easily offering over 30 hours of gameplay, and some truly unique challenges. The stories in all three are excellent, and being remade in HD really makes them great to look at. The minigame collection is really only a diversion, but is a nice bonus for those that own a Move controller.
9.00
As a collection, this is both a great deal and a much-deserved reintroduction to a fantastic set of seemingly forgotten games. If you've never experienced the Sly world before, this is the best possible way to see and play it - all in one place with copious Trophies for each title. The Move-enabled minigames, in our opinion, aren't going to sway anyone one way or the other.