NA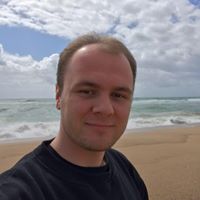 7.50
I would never say that is one of the best first person shooter games that I have played but it was pretty good.
It's gameplay and combat systems mixture of gun shooting and superpwers was enjoyable enough for me to like this game and while the story was ok I felt that it was too short for my liking.
Buit despite its still a good game that I would like to play again.
Aggregate Gamer Reviews
7.50
The Darkness II is more of a rebirth for the series than the sequel it's trying to be. The action is mindless and fevered, and Jackie has transformed from a vengeful protagonist into someone who probably listens to "Dream Weaver" as he cries himself to sleep. I found it to be an interesting journey, mostly just to see how different it is from the original, and also to see how a demonic superhero can be whipped by a dead woman.
The Darkness II is a bloody good time and definitely worth a chance. It's not a perfect outing, and that doesn't just stem from the short campaign, but there is character in this little game that will probably make you play it in one sitting. For all its shortcomings, there is something so rewarding about ripping enemies to pieces, and perhaps that's because there isn't enough game here for it to get too boring.
Digital Extremes has delivered the goods with The Darkness II, marrying story, action and great gameplay. It might be a little on the short side, but the story warrants multiple replays and co-op adds a little bit of much-needed longevity. So go on, embrace The Darkness. You know you want to.