Gamer Reviews
3488 Reviews
8.85
NA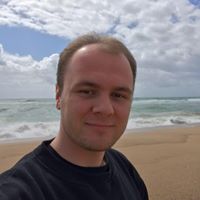 8.00
It saddens me to say but not that many great Sonic game have been made in but this one is not one of them.
Generations is defietley the best Sonic game that has come out on the playstation.
Its gameplay where you can play as both classic 2d Sonic and modern 3D Sonic is so exhilarating and funny at the same time, but it moves so fast sometimes that one mistake and you die which can be pretty annoying.
The only things that I didn't really like was the boss fights and the story itself. The bosses where to easy and the story was weak.
But despite that it's still a great game on the ps3 that I recommand that you play if you have the chance.
Aggregate Gamer Reviews
8.00
Mixing the best elements from old and new Sonic games together into a seamless experience works out amazingly well. It's clear the Sonic team went above and beyond this time around to spit shine this game into a thing of beauty. It may have missed a few warts here and there, but Sonic Generations doesn't skimp on the speed or the fun.
8.00
That's about the only blight on what is otherwise a fantastic trip down memory lane. Sonic Team should be commended for really doing its homework, resulting in the best Sonic the Hedgehog experience in at least 10 years. After this and Sonic Colours, it's time we stopped talking about the Sonic franchise as one with a troubled past. The blue blur is back, and he's rocking the platforming world once again. For fans of Sonic and platformers alike, this is absolutely essential.
8.20
Sonic Generations was the game Sonic fans have wanted since the beginning of this generation. As fans, we've had to deal with quite a bit of disappointment from the Sonic series in the past decade, and there's been a lot of resentment building up over the years. I never thought I would ever recommend a Sonic game again, but here we are. Sonic Generations is a great game, and it deserves your attention this holiday season. Let's just hope that the development team keeps up this level of quality so that in the future, Sonic games like Generations become the rule rather than the exception.