PS3
Sly Cooper: Thieves in Time
Gamer Reviews
5891 Reviews
9.15
NA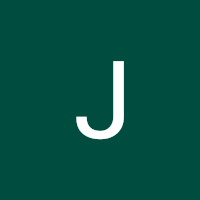 8.00
As someone who grew up with the sly games, I really enjoyed this one. It took awhile for me to finish it but I enjoyed the story, characters, and gameplay alot.
Aggregate Gamer Reviews
Not as good as previous games in the series, but enjoyable nonetheless. Early on Sly Cooper: Thieves in Time throws so much at you that you can't help but be excited at what's to come from its middle and end sections. Unfortunately, that early diversity falls away around the mid-point and things start to become much more predictable. Sly Cooper: Thieves in Time is a good effort and one worth picking up from a bargain bin, but a full price purchase is asking a lot.
6.00
In addition to the numerous loading screens, players will also have to deal with a camera that far too often swings to inconvenient angles, which can prove to be incredibly frustrating when trying to land a specific jump. I'd also be remiss if I didn't mention the various mini-games that are smattered throughout the campaign, which serve as shallow and cheap distractions from the rest of the experience. And seriously, tacked on Sixaxis controls are unforgivable this late into the console's life cycle.
7.00
It fits right in with its predecessors, offering a rather lengthy campaign and a fair quantity of optional content that's fun to play, though not particularly challenging most of the time. While there may be an expectation that a series' arrival in a console generation outshine all that came before, Sanzaru has made a perfectly acceptable game that may not advance the genre, but feels comfortable with right where it is.