PS3
Sherlock Holmes: Crimes and Punishments
Gamer Reviews
1666 Reviews
8.65
NA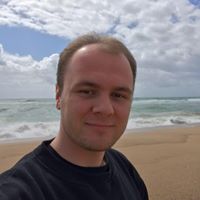 6.50
I don't have much to say about this game except that while I always find Sherlocks and Watsons adventures to be great I quickly grew bored playing this game.
The cases were pretty dull and the conclusions to them aren't any better either.
But if you are a fan of mystery adeventure games give this game a try othervise just watch a walkthrough on youtube instead for the story.
Aggregate Gamer Reviews
8.00
My time as Holmes was extremely exciting, fun, and immersive, and I was impressed with how long it lasted. Every case had some new gameplay element introduced, like getting to play as Holmes' hound Toby to follow a scent trail.
7.00
It's difficult to find a detective game where you can actually solve a mystery how you want to. ...You can also enjoy a great sense of satisfaction as you make a plot revelation. Visually, Sherlock Holmes is brilliant, from the detailed crime scenes to the realistic facial animations. The clunky gameplay, frustrating mini-games and inconsistent voice performances do detract from the overall experience though.
7.00
Our impression is that the game seems slightly undercooked, as if grappling with the new tech, multiple formats, and fresh gameplay mechanics took up too much of the allotted development time, and as such the game's not as deep or rich as it could have been, even if the characters are well-rounded and fleshed out. ...Despite these issues though, our time spent with the game was entertaining enough, and the different cases managed to maintain a level of tension throughout.