Gamer Reviews
21877 Reviews
9.63
NA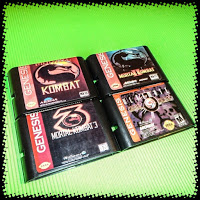 9.50
When it first came out for ps2 this RE sequel just stand out, and stays on the very top with its newest sequels/remakes. So, yeah, thats how good this Resident Evil is
Aggregate Gamer Reviews
9.00
When I began replaying Resident Evil 4 HD for this review I thought I'd enjoy it again, but I'd clearly forgotten a lot of the really cool bits. While the opening chapter proved to be a lesson in re-learning how to play, once it all clicked again it became apparent just how much I love Capcom's highly-celebrated game. For me it's easily the best Resident Evil title, and an absolute must-buy for anyone interested in action or horror. Resident Evil 4 remains one of the greats.
8.50
Ironically, the non-HD upscaling of Resident Evil 4 HD easily represents the worst part of this otherwise excellent port. But although this process didn't do any favors for these GameCube-era graphics, the game itself remains as fun and tight as ever. With excellent controls, memorable baddies, and a cheesy story worthy of the Resident Evil branding, gamers should take it upon themselves to play this at some point if they haven't already.
8.30
Aside from trophy support and online leaderboards, no new features were added. There's no Move support, for instance, which is curious considering it's already been re-released for the Wii. Unless you absolutely need to have a moderate-looking HD version, you'd be better off with the Wii iteration because it includes multiple control setups and all the same extra features.