PS3
Ratchet & Clank: Tools of Destruction
Gamer Reviews
1238 Reviews
8.96
NA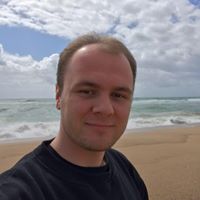 8.00
If I had to rate every Ratchet and Cland game that I have ever played then I would definitely
put this one on the top 5 list.
The gameplay and combat system is just as engaging and fun from what you would expect of a R&C games but it didn't really feel like something that different from other games really and while this new more dramatic story was interesting I still preferred how it was in the previous games.
Aggregate Gamer Reviews
7.50
Try as it might, Tools of Destruction doesn't achieve the same level of greatness as its predecessors. It's too easy, the story falls flat, and the "throw everything in including the kitchen sink" style of gameplay takes too much of the focus off the tight platforming and fun combat. That said, the gorgeous visuals and generally fun gameplay are enough to make Tools of Destruction worthwhile for the series' fans and newcomers alike.
9.00
The voice acting isn't bad, either--particularly number one bad guy Tachyon, whose lines are absolutely nailed. The interactive, orchestral score adds tension in all the right places, and overall, this is one well-presented piece of software. Pessimists will say that Ratchet & Clank Future: Tools of Destruction is basically the same game that Insomniac has been creating for half a decade. And they'll be right. The optimist will say it's the best in a series of incredible games. And they'll also be right.
8.50
That's not to say that Tools of Destruction is not a must-have game for the PS3, and not because of the currently thin software library. At the end of the day, if you own a PS3 and you haven't played this game, you're doing yourself a great disservice. By anyone's standards, if you enjoy fun, varied gameplay experiences, we won't let you sit at our table at lunch if you miss this game.