PS3
Ratchet & Clank: Into the Nexus
Gamer Reviews
1773 Reviews
8.92
NA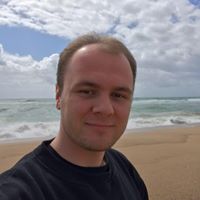 6.90
Into the nexus is a good R&C game but it's one of the least good in the series in my opinion. The story is alright but it feels to short and a bit dark. And the gameplay was very much like the other R&C games and except for the flying ability and the fun Clank 2d gameplay it doesn't really offer anything new and exciting. So unless you are a big fan of the entire R&C series who wants to try every game i think you should skip this one and simply watch the story on youtube.
Aggregate Gamer Reviews
8.50
This parade of ever-changing scenarios complements the standard, but still great Ratchet and Clank combat that's bolstered by several creative additions. The Netherbeast lets you call forth a giant ethereal creature that chomps away with massive teeth, and the Winterizer plays Christmas music as you transform victims into adorable snowmen. As with other games in the series, the arsenal is playful, surprising, and effective.
8.00
If you're a fan of Ratchet & Clank, you don't want to miss out on Nexus. If you've been craving a more traditional entry to the series since A Crack In Time, then this will suit you perfectly. It's not the longest or best game in the series, but it's a budget title and full of fan service, though that may turn non-fans away and it's hardly the best entry point into this universe. It's simply a wonderful adventure for the duo, featuring almost everything you could want from Ratchet & Clank and bringing some brilliant new mechanics which advance the series in the correct way.
8.00
Ratchet & Clank: Into the Nexus doesn't make great strides to change up the series, but fans won't be disappointed. Nexus is short, sweet, and to the point, with hardly a dull moment in sight, making it a fitting conclusion to the Future series. When you add in the fact that the game is budget priced and you get Quest for Booty for free, it only sweetens the deal.